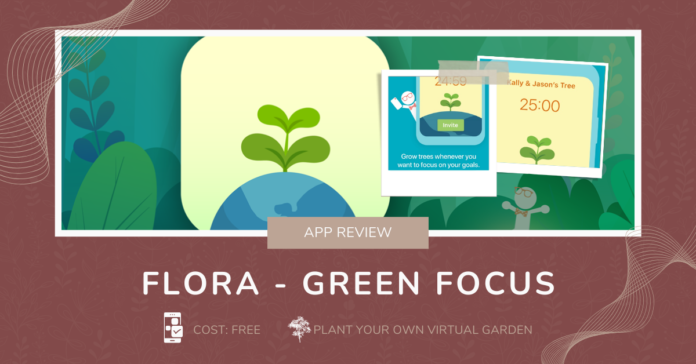 With fall comes several changes in schedule, priorities, living situations and more, often making it a difficult time to get into a rhythm. Luckily, there's an app that can help you focus on your goals distraction-free. Flora-Green Focus sets timers to schedule time away from your phone. It motivates you by planting your own virtual garden and offers opportunities to plant real trees.
In this free app, you can set timers for specific tasks, during which a virtual plant grows. If you don't exit the app until after the timer ends (you may turn off the screen), you add the plant to your virtual forest. On your lock screen, the app reminds you when your mystery plant will be fully grown, marking when you can use your phone again. The more timers you complete, the more plants you discover. The app does not lock out apps, but if you leave for social media or games, the seed you planted when you started the timer dies.
Give yourself some grace by allowing break timers, and set productivity goals on a schedule. The habit tracker and widget feature help you to implement this app as a useful tool in your daily life. You can even download the app with your friends to view a feed of updates on each other's forests and join each other's focus sessions.
If you need extra motivation not to open your phone, you can set a monetary cost to a timer. If the goal is broken, the amount you determined is donated to planting real trees. You can also donate without ending your timers early. Flora users have planted more than 60,000 real trees.
Pleasant animations and a little extra motivation can go a long way in enforcing a new schedule. Take a hold of your schedule and maximize your free time by using Flora to tackle your tasks.