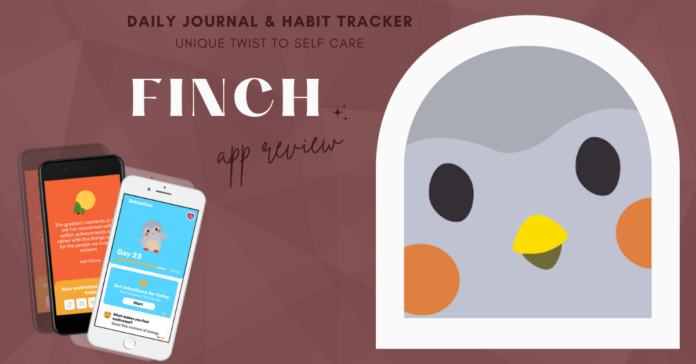 Being mindful and taking care of yourself is of huge importance, but quite frankly, it can be boring. It's a struggle to incorporate mindfulness techniques into our schedule for this reason, but the app Finch adds a unique twist to self care that makes it an exciting part of the day.
The app gives you a baby finch right when you open it. Well, not a real one obviously, but it's still adorable. How do you care for this pet? You care for it by caring for yourself. Through answering introspective questions, practicing breathing techniques, gratitude exercises, tracking goals, using bullet journaling prompts and more, the finch is nurtured. The app lets the user name their finch, which helps form a connection. Through fulfilling daily goals, the user gets to watch the finch grow, which is a rewarding feeling. Each goal holds an award of energy, and with a sufficient amount of energy, the finch goes on an adventure and brings back a story. The app even includes a store where accessories can be unlocked, in case you're interested in throwing some cool shades on your finch. Something about seeing the finch that you named share a story as they're wearing an outfit you picked out feels like the ultimate bonding experience.
Through the various exercises assigned throughout the day, the app analyzes the data and gives the user feedback on their mental health through their quiz results. The inclusion of a mood tracker makes it easy to analyze mental patterns throughout the day. The emphasis Finch puts on these patterns helps shed a light on what could be causing them, whether they be good patterns or bad. The addition of receiving valuable feedback by completing the exercises, on top of seeing the finch grow, makes the time spent on the app feel especially beneficial.
While it's fun caring for the finch, it's super easy to accidentally let its health slip, which instills a feeling of guilt, even if the finch isn't actually real, and this feels somewhat harsh for a mental wellness app.
Yet if done right, Finch makes the sometimes tedious act of self care feel like the necessity it is, and the experience offered in the app is a welcoming start to a prosperous mental wellness journey.