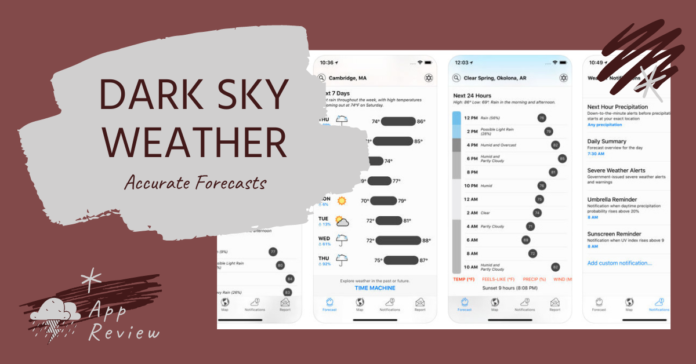 With freezing temperatures sweeping across the Bryan/College Station area this upcoming week, it will be important to stay up to date on the ever changing weather patterns that plague Texas! And while the local weather channel will get the job done, Dark Sky Weather will deliver down-to-the-minute information, right to your fingertips.
What makes Dark Sky Weather stand out from the news and other apps is the fact that it will deliver extremely accurate forecasts for not only the city you reside in, but for right where you're standing! Whether today's weather will be pouring rain, blasting winds or the sun creeping in your windows, Dark Sky will let you know.
On the forecast page, you'll be able to see the weather for the day. Broken down by hour, Dark Sky will show you what the temperature is supposed to be, what it will feel like, and the chance of rain. On the map page, you can zoom out and get a bird's eye view of the weather in your city and in other places around the world.
If you like to be prepared for whatever Texas weather might bring, make sure to click on the notifications page! You can turn on reminders for things you would like to be reminded about such as the daily forecast summary, government issued weather alerts, and even a sunscreen reminder for when the UV index rises above nine.
While this app is a great tool to use, one of the downsides is that it's currently only available on iOS. Although this app is not free, the $3.99 investment might be worth it in order to make sure you are always prepared for what our Texan Mother Nature might throw our way!
Source: https://9to5google.com/2020/07/01/dark-sky-android/
https://www.popularmechanics.com/technology/apps/g1805/the-35-best-iphone-apps-to-download-now/