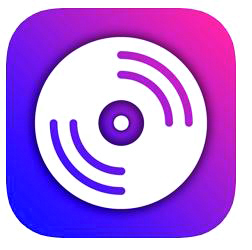 In our digital age, with an estimated 9 million songs added to streaming catalogues every year, it's impossible to listen to everything. Add the number of streaming services, and it's difficult to find good new music, especially from non-mainstream sources. This is the issue behind the new app Cordia, an app striving to be the social media tool for music, "designed by music lovers, for music lovers."

With its simple concept, the app works well in its execution. It models itself like social media, but instead of pictures or posts, it contains songs. Each song has a 30 second preview, and links to Spotify and iTunes pages. The app also separates songs by genre or decade in case you're looking for specific types, and can like "posts" by clicking their version of a like—a rocker hand gesture. With clean layouts, the app looks clear on the iPhones' dark mode.

But the biggest problem is Cordia's lack of users. Over one week of using the app, the experience was limited because of no new recommendations. In other words, it feels empty.

On the whole, Cordia is a great concept that can hopefully expand its user base to make its app more refined.