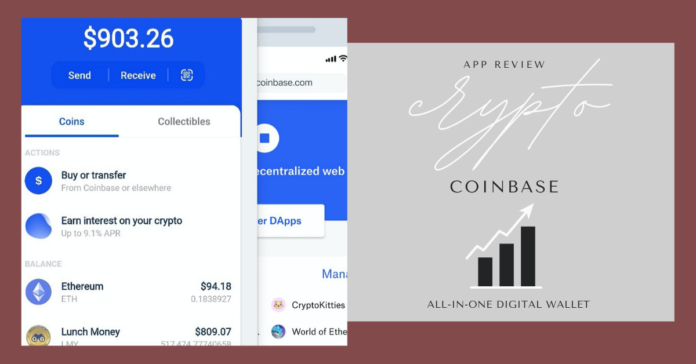 App: Coinbase
Platform: IOS & Android
Cost: Free
Right before our eyes, cryptocurrency has dominated headlines all across the world and has sparked interest from all ages. To some, it's just as confusing as it is fascinating, and to others, it's a promising investment for the future. If you're looking for the perfect app to dive into the world of cryptocurrency, Coinbase offers users an all-in-one digital wallet designed to sell, manage and learn about cryptocurrencies in one secure place.
The app is pretty much like any other currency app except that there are more features to take advantage of. Coinbase has a devoted news section to inform you of what's happening in the digital currency world with guides for all experience levels. The section includes general headlines as well as predictions for up and coming currencies, and users can quickly track increases in currency value and growth of personal assets and set up alerts to notify them of any activity that occurs when off the app.
Although Coinbase was well-designed for a user-friendly experience regardless of level of digital currency knowledge, it can be pretty difficult getting acquainted at first. You may feel overwhelmed and confused as to where to start when immediately presented with alien-looking graphs, percentages, and numbers. A more thorough beginning tutorial would definitely help encourage users to be more active from the start. But as with anything, if you take the time to learn the ropes, it's pretty rewarding to be able to know how to wisely invest.
Imagine an entire database of different digital currencies at your fingertips with just a few swipes. Cryptocurrency isn't going anywhere anytime soon, so get started learning about and investing in the digital currency market with Coinbase.
Sources:
Coinbase app