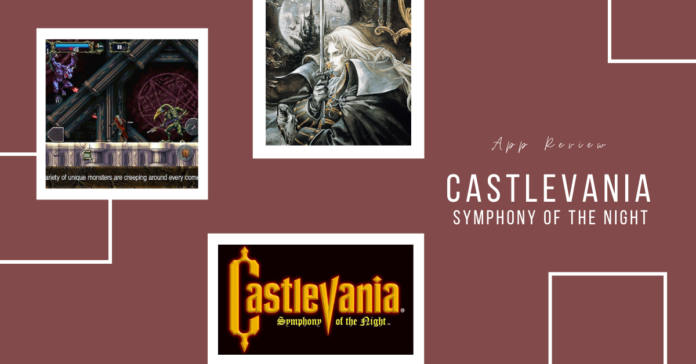 Platform: iOS, Android
Cost: $2.99
In a time when new games and new apps are clogging up release dates at a rapid pace, it's sometimes nice to wind down and go back to a tried and true classic. Konami's 1997 Playstation masterpiece "Castlevania: Symphony of the Night" received a direct port to mobile earlier this year, so if you want to relive the first experience you had playing this game (but on the go this time) or if you want to try out a video game classic for the first time, you should check it out!
"Castlevania: Symphony of the Night" is a side-scrolling, action RPG that perfects all of the elements the Castlevania series has always been known for: non-linear level design, intriguing puzzles, flashy, fun action, and a memorable soundtrack. Note that this game is a single-player, offline experience, which might turn away those who are used to the variety that comes with playing with (or against) real people out there in the world, but Konami has done an excellent job updating the game to the mobile platform; the controls are every bit as simple and efficient as they were in the console version back in the '90s.
In all, the "Castlevania: Symphony of the Night" port is definitely worth its $2.99 price tag. It is one of the all time great video games, so being able to experience it once again is a treat.