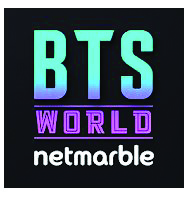 Platform: Android, iOS
Cost: Free (in-app purchases)

If you've ever wanted to try debuting a musical artist, then BTS World is the app for you! BTS is currently the number one boy group in the world, and through this app, you can go back in time in order to ensure they make it to where they are in 2019!

The setting of this game is a storyline format from 2012, before BTS debuted and even met! Since you're the new manager, it's your job to bring them together and help them bond. You'll guide the five boys through their lessons, collecting BTS member cards along the way. These cards can be used to clear missions as well as be upgraded to unlock further chapters of the game and you can raise your managerial skills through special missions and training. As you build up your experience, you can interact with the BTS members later in the game!

It's the year 2012 and you are tasked with the upbringing of BTS. Will you be able to make them into the inspirational group they are today?