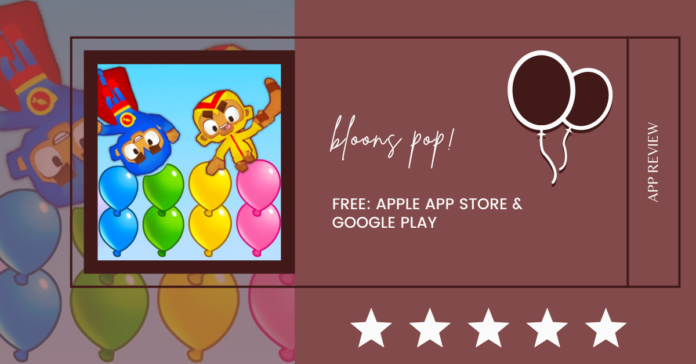 If you were an elementary or middle school student in the mid 2000s, there's a good chance that you've played "Bloons Tower Defense." The concept was simple: you put monkeys in strategic locations and they throw darts to pop balloons. The game spawned numerous sequels and helped turn New Zealand-based indie game developer Ninja Kiwi into one of the biggest names in online gaming. While the game was fun, what really made it popular with students was that it could be played on flash-based websites like Cool Math Games that were accessible over school Wi-Fi. Since then, Ninja Kiwi has moved into the mobile game market, looking to continue their success with their new game "Bloons Pop!"
"Bloons Pop!" keeps the same theme of monkeys warring against balloons, but the gameplay is different. Rather than strategically placing your monkeys along a track to hit moving targets, both the monkeys and the balloons are stationary and you aim the darts. Play style wise, it's very similar to the Xbox Arcade game "Peggle." It's easy to learn and the simple game mechanics make it fairly addictive.
The biggest drawback of the app is everything outside of the gameplay itself. There's a narrative story for the game that essentially works as a way to sell microtransactions and ultimately takes away from the enjoyment of playing.
"Bloons Pop!" is free on both the Apple app store and the Google Play store. It isn't the most innovative game by any means, but it offers the repetitive, simplistic gameplay that most people look for in a mobile game.