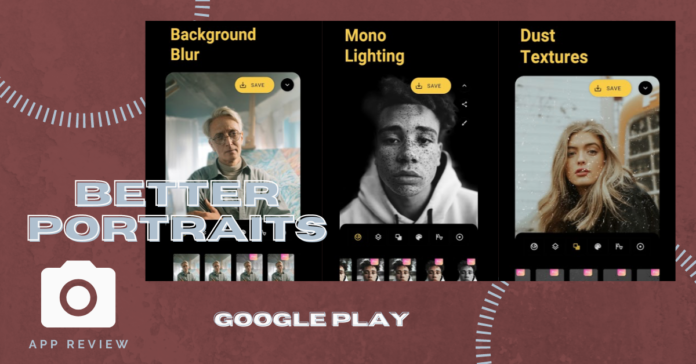 Cost: Free (1.99 for 30 day pro subscription)
Better Portraits: Blur background of a picture on Google Play is an app designed to improve selfies and portrait photos. The app claims to do this by changing picture backgrounds, blurring backgrounds, adjusting lighting, and adding overlays.
The first thing to note on any app is the free version's limitations, and at this point, nearly everything that's free is filled with ads. This is especially annoying in this particular app as some of the ads cause the screen to freeze. The only fix seems to be restarting the app, though all unsaved progress is lost. Plus, you have to watch a video ad to save any photo, and the palette function seems unusable in the free version.
With that out of the way, Better Portraits seems to have six different functions. These functions rely on using a drawing tool to highlight a part of the photo to be the foreground so that you can deal with that and the background separately.
This app has several filters you can apply to the background, a place to make parts of the image darker or lighter and the ability to mess with contrast in the picture. There are also ways to take out the background completely and add a provided stock image or simply put a snow-like effect over top of the photo.
This app is nice when it comes to separating the subject of a photo from the background. However, what you can do from there is limited, even with the pro version. In general, Better Portraits: Blur background of a picture could be a fun app to play around with if you're willing to spend the money on it, but not as useful as a lot of computer software. Though if you're looking to make some very simple changes to your photos on a regular basis, it's certainly worth a try.
https://play.google.com/store/apps/details?id=com.rayinformatics.phocusportrait&hl=en_US&gl=US