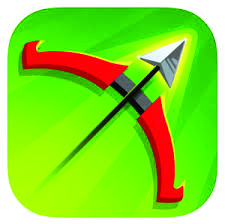 Archero is a simple and fun archery-based mobile game for iOS and Android devices. Developed last year by publisher Habby, Archero offers replayability from a few different factors. First of all, the controls are simple; you control your archer with a single button, and every time you stop moving, your character shoots at your enemies. While this mechanic sounds like it might get boring, this is actually one of Archero's strongest aspects. The game also randomizes its short levels, so it guarantees that every time you start over, you will have a new experience.

The one downside to Archero is that it only lets you play a short number of levels before you have to turn the game off in order to let your energy recharge. Of course, if you want to spend real money, the game will let you recharge immediately.

While the pay-to-play model might turn some players away, Archero's exciting mechanics and ease of control make this an app to check out today.