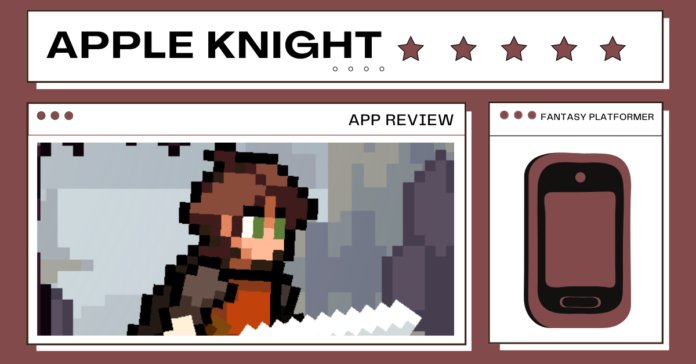 While tight platforming has traditionally been the child of console games, a number of them have found their way onto mobile. "Apple Knight" by Limitless LLC is one of them, an exciting fantasy platformer with pinpoint controls and a fun sense of movement.
In "Apple Knight," you take control of a fully customizable male or female character and then set out on a quest to defeat an evil wizard threatening your kingdom. A side-scrolling adventure, your main weapons are a sword and the titular apples, which you can collect and then throw at your enemies.
"Apple Knight" is a fun, side-scrolling platformer that is also plagued by similar things that plague many mobile titles: it's free to download, but you'll be cursed by watching way too many ads throughout your experience unless you put some real money into it.