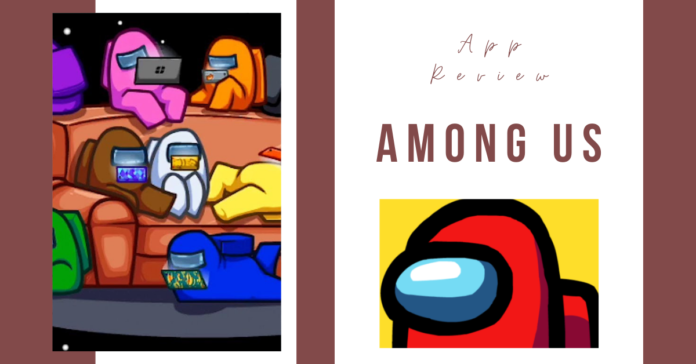 The world began lockdown in March of 2020 by obsessing over a game that involved peacefully building a village, farming, fishing, and conversing with the townsfolk. In the year's latter half, it seems that those same people who enjoyed catching fish in "Animal Crossing: New Horizons," have been consumed by the paranoia, deception, and chaos that comes with indie developer Inner Sloth's, "Among Us."
"Among Us" is a mobile game set in space in which one or more of your crewmates has been transformed into an alien impostor that is set on eliminating all of the other players. The unknowing but suspicious crewmembers must complete tasks and hold meetings to determine who the impostor is, while the imposter players must sabotage tasks and target crewmembers as inconspicuously as possible. All players will get the opportunity to discuss and vote out crewmembers they deem suspicious, while those who have already been eliminated may wander the area as helpless ghosts unable to tell their friends who to avoid. It's safe to say that immersing yourself in the fantasy of the scenario is the best way to enjoy the game.
The developers of "Among Us" have seem to hit the nail on the head when it comes to cooperative-play apps, as the true beauty of the game is in the social interaction and the adrenaline rush presented to players in both the crewmember as well as the impostor role.
Players may be underwhelmed by the cartoonish art or the simplistic gameplay, however this art style seems intentional in order to effectively set the atmosphere of the game as serious yet whimsical.
Although the app was released for free on mobile stores and for $4.99 for a full version of the game on steam in 2018, the game skyrocketed in popularity this year, with more than 18 million downloads in August of 2020, and nearly 42 million in September. With the game's sudden boost in popularity however, come some inevitable complications.
Despite being a whimsical mobile game that one can just enjoy with their friends or strangers, "Among Us" is not a game that is free of players who would use less than honorable tactics. The game is littered with hackers who cheat to win games with minimal effort. Although this is not a fundamental flaw in the app itself, it does ruin the experience for a fair number of honest people simply trying to have fun.
"Among Us" is not a groundbreaking step in the world of mobile gaming and it certainly won't do anything to blow you away, but if you give it a chance, you'll find yourself continuing to come back because there's nothing more fun than voting your friends out just to cover your own tracks as the impostor.
https://www.gamespot.com/articles/among-us-is-even-more-popular-than-you-think-right-now/1100-6482376/
https://store.steampowered.com/app/945360/Among_Us/