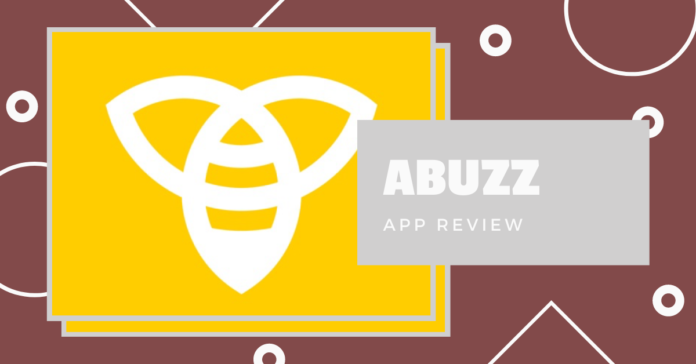 Ever wonder what events are going on in your college community but can't seem to find the information? Are you looking for restaurant recommendations or a place to get connected with students with similar interests or majors to yours? Well, look no further! Abuzz is the place for all things campus community, deals, discounts and friendly connections.
When you download Abuzz and create a profile, you include what university you attend. The app curates everything in your feed to show events, posts, and connections from your campus community. You can expect to find everything from restaurants to try out with student discounts, postings about concerts and sporting events, and even a page to find students with similar interests to yours within your community. On Abuzz, you can join groups called "hives" made up of students in specific majors, people in your dorm, or clubs on campus. It's a great way to survey things to get involved in and get connected to those who have things in common with you.
Abuzz takes all of the reasons you look for news, community, and events on several social media platforms and compiles them all into one place so you only have to check one app. Within Abuzz is the "interest engine" that tailors your feed to match the things you care about. Love finding the best deals around town? Or maybe your thing is trying all the new coffee shops in Bryan/College Station. Whatever you love, Abuzz knows it and makes sure you know about it, too.
As college students, selling things we aren't using anymore is a great way to snag some extra cash here and there. Abuzz also features a private and secure marketplace where you can look for subleasing opportunities, sell your textbooks, and more. It really is your one-stop-shop for events, deals, and community. Download and start hearing the buzz around the Texas A&M community today!