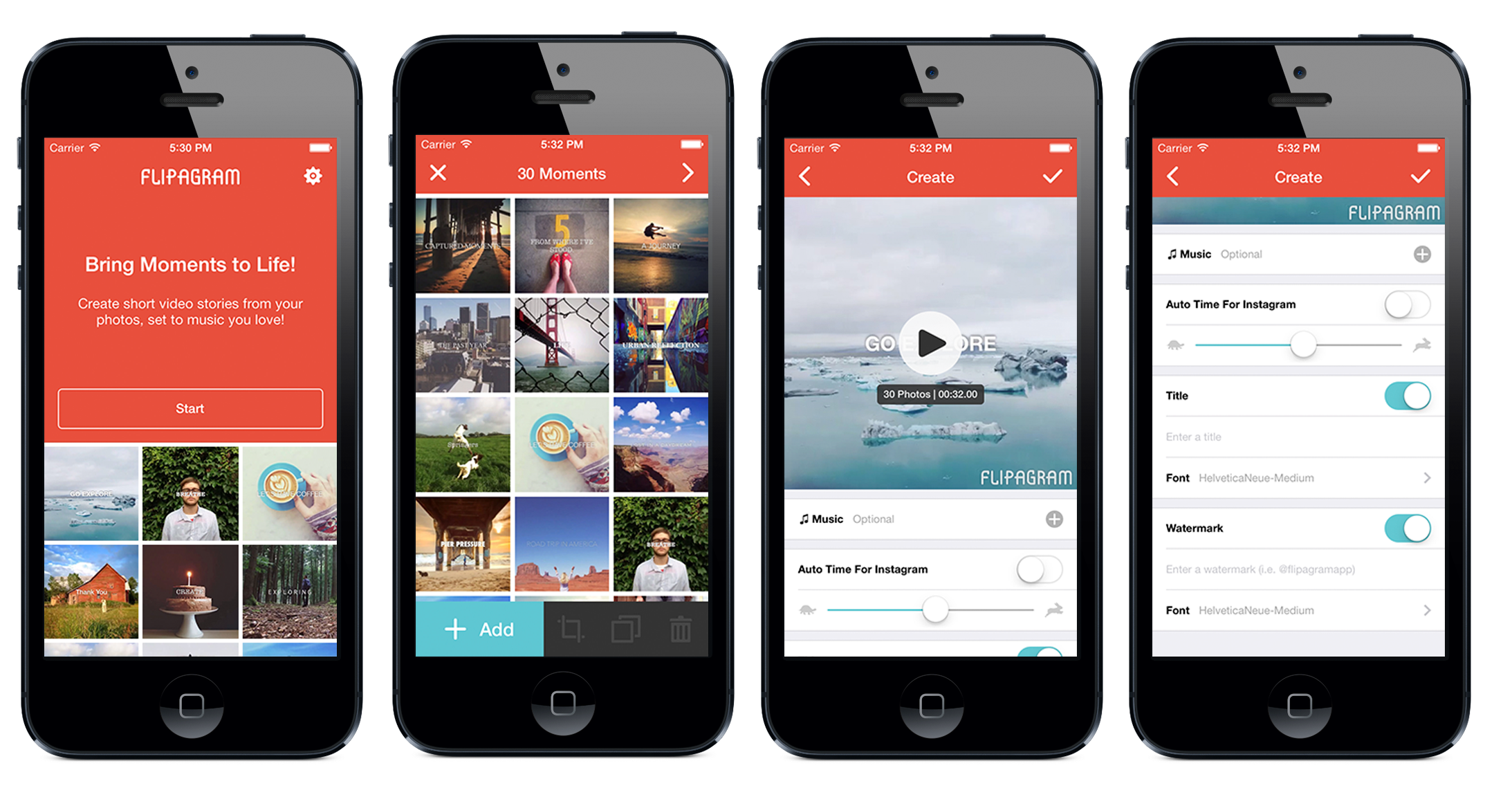 [et_pb_section admin_label="section"][et_pb_row admin_label="row"][et_pb_column type="1_2″][et_pb_image admin_label="Image" src="https://maroonweekly.com//wp-content/uploads/2016/09/0x0ss-85.jpg" show_in_lightbox="off" url_new_window="off" use_overlay="off" animation="left" sticky="off" align="left" force_fullwidth="off" always_center_on_mobile="on" use_border_color="off" border_color="#ffffff" border_style="solid" /][/et_pb_column][et_pb_column type="1_2″][et_pb_text admin_label="Text" background_layout="light" text_orientation="left" use_border_color="off" border_color="#ffffff" border_style="solid"]
As summer comes to an end, we start gathering photos to share with family and friends about our excursions and adventures. We post on Facebook, Instagram, or maybe just sit everybody down and put on a slideshow. However, there are more creative ways to display that video log of a month-long camping trip or those GoPro videos from your study abroad in Africa. That is when the app Flipagram comes into use.
Flipagram, available for both Apple and Android, allows users to add up to 60 seconds of a song as background music to a video clip. There are over 40 million free popular tracks and many others users' videos for inspiration and ideas. This app makes editing videos simpler than ever and users can collaborate and be highlighted as latest featured clips. The newest version, updated on August 30, allows slow motion and fast-forward options. This app is becoming more and more popular by the day in the video-editing realm and is looking to feature your next hit video.
[/et_pb_text][/et_pb_column][/et_pb_row][/et_pb_section]