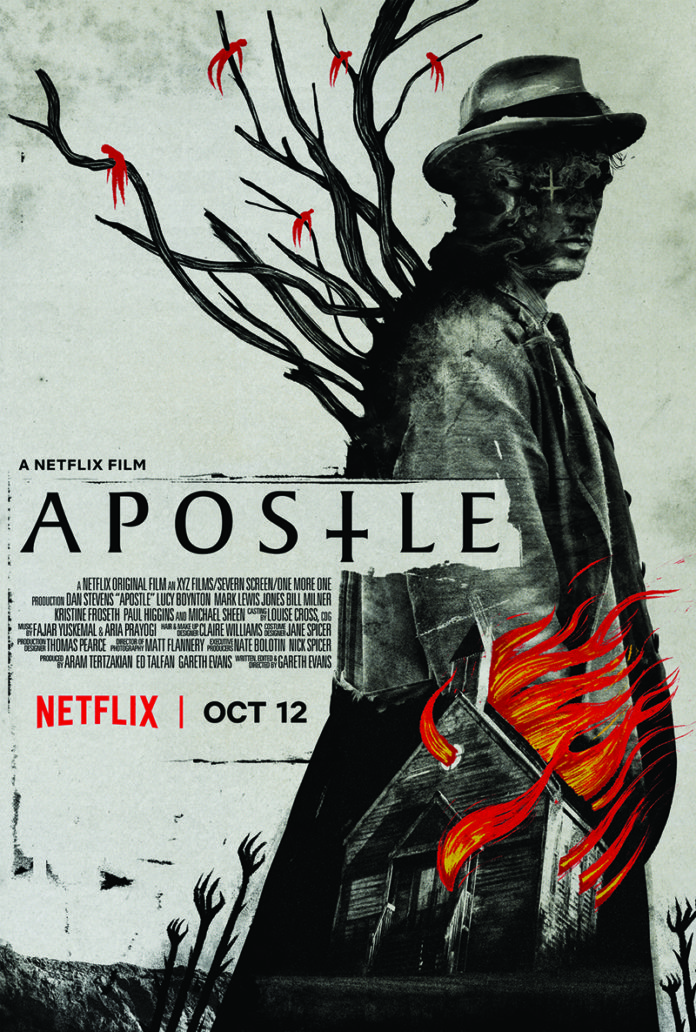 "Apostle" is a two hour thrill ride of a horror movie, featuring a pagan cult on a remote island whose members live solely off the land.
Opening shots depicting lush forests, grazing livestock and smiling villagers paint a picture of abundance. The movie takes a turn when that abundance is challenged.
Today, as our own resources become scarce, "Apostle" speaks to our worst fears — the kind outside the realm of blood and gore — such as, what happens when the stability of a community is tested? Toss in a couple of corrupt priests and an evil, possessed henchman and you've got a flick that leaves you shaking in your boots.
When asked what inspired the plot of the movie, "Apostle" director Gareth Evans stated that he wanted the plot to serve as a representation of how the faith and religion of today push political agendas and influence policies.
If you're in the mood for something a little more than your run-of-the-mill nail-biter, check out "Apostle" on Netflix.