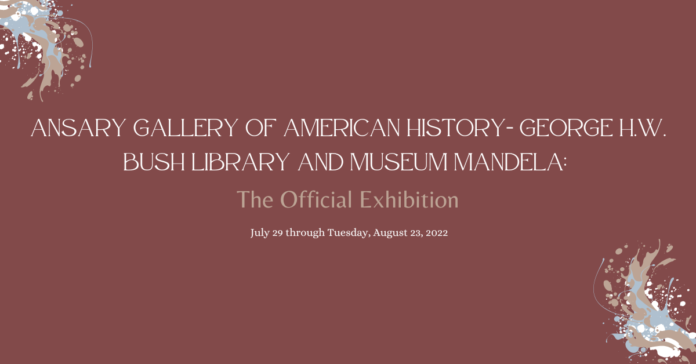 Saturday, July 29 through Tuesday, August 23, 2022, the Ansary Gallery of American History will be offering a Nelson Mandela exhibition. The gallery shows Mandela's life, from his humble upbringing to political accomplishments and social changes as the first democratically elected president in South Africa. Mandela's constant mission to unite South Africa and persistence, even after 27 years in jail, is truly an inspiring story for people of all ages.
While at the Museum, you can see countless other special exhibits, including their Symbols of Presidency exhibit, the Pierce family exhibit, the CIA exhibit and so many more.
The Museum is open Monday through Saturday, 9:30 a.m.- 5:00 p.m and Sunday 12:00 p.m.- 5:00 p.m. To see this special exhibit, you must purchase tickets online and check to make sure there are tickets available for the date you would like to come. Tickets for adults are $9.00, $7.00 for veterans, $3.00 for college students and children (between the ages of 6-17), and free for children five or under. You can find tickets to purchase here.