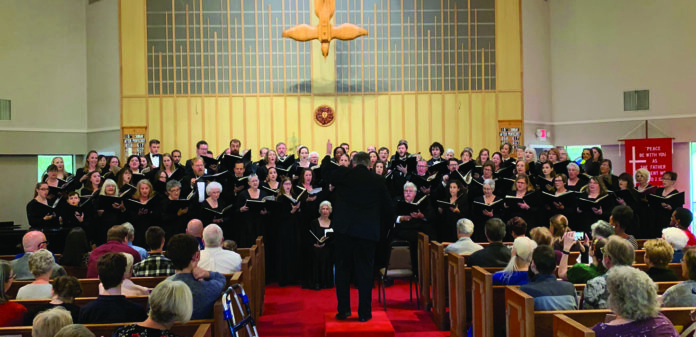 The Brazos Valley Chorale invites you to come celebrate their 50th anniversary year with "And None Shall Be Afraid" on March 1 at 5 p.m. This special performance includes compositions written specifically for the Brazos Valley Chorale and arranged over the course of their 50 year history, but the highlight of this performance is a five movement composition written by Canadian/American Composer and Choral Conductor Dr. Paul Aitken.

"And None Shall Be Afraid" is a composition written by Aitken. Larry Lippke, Administrative Director of the Brazos Valley Chorale, says Aitken wrote this composition ten years ago and centered it around five prayers for peace.

"Each one of those movements is focused on a different prayer for peace, representing different world religions," said Lippke. "There's a Christian prayer, a Jewish prayer, a Muslim prayer, a Chinese prayer, and a Native American prayer."

Lippke also said that Aitken himself will be conducting this composition at the concert, and it will be the first time that "And None Shall Be Afraid" is performed in Texas. Joining the Brazos Valley Chorale is a 16-piece orchestra, enhancing the sentiment of peace and the sense of unity Lippke hopes the audience will experience.

"It's really designed to evoke a feeling of peace and unity among people regardless of religion," said Lippke. "And we have some excellent musicians and singers, so if you enjoy good choral music, I think you'll enjoy the concert!"

Join Aitken and the Brazos Valley Chorale for their 50th anniversary performance at First Presbyterian Church in Bryan. 

For more information and to purchase tickets, visit bit.ly/ANSBABrazos.