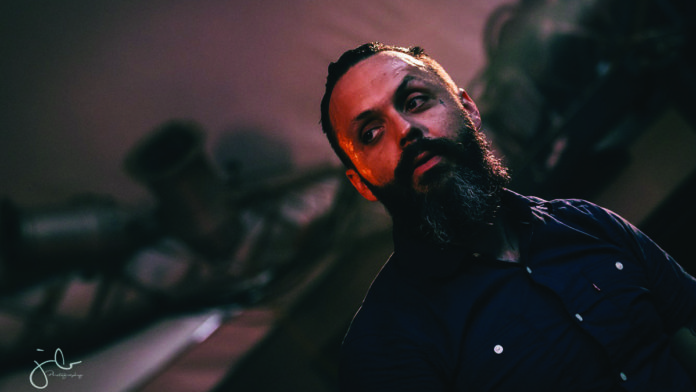 Since its formation in 1995, the band Blue October has been travelling the world, performing on TV shows the likes of "The Tonight Show with Jay Leno" and "Late Night with Conan O'Brien" and creating chart topping songs. This band that originated in Houston has definitely made a name for itself in more places than Texas. For the last several years, front man Justin Furstenfeld has taken his own show titled "An Open Book: An Evening with Justin Furstenfeld" all over the nation. This more intimate glimpse into the band's lead singer, songwriter and guitarist is coming to the Ice House on Main in Bryan on Friday, September 13 at 7 p.m.

Like a true artist/songwriter, Furstenfeld is an open book when it comes to his life's challenges and successes, and he enjoys getting to share his undiluted truth with fans all over the country. In an interview about his tour, Furstenfeld expressed his hope "that the evening will give everyone a chance to dig deep, connect, and explore the dark corners of why honesty, no matter how brutal, remains one of the most beautiful aspects of being human."

In past "Open Book" events, Furstenfeld has paired Blue October favorites with spoken words followed by question-and-answer sessions. Tickets are on sale for $35 and all ages are welcome.

For more information, visit: https://www.facebook.com/icehouseonmain/