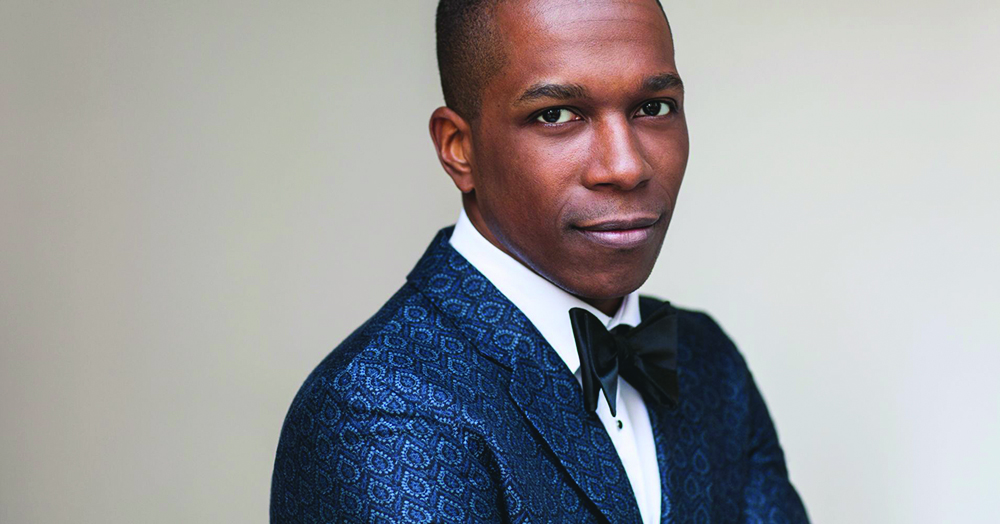 On April 28, the Brazos Valley Symphony Orchestra will end their 37th season with a bang by performing with multi talented superstar Leslie Odom Jr. The 37 year old singer and actor is probably best known for originating the role of Aaron Burr in the Broadway smash hit Hamilton, a performance that not only won him the Tony Award for Best Actor in a Musical in 2015 but also afforded him the opportunity to perform for former President Obama in the White House.
His talents move beyond the realm of theatre, however. He has also released albums that have charted #1 on Billboard Jazz, starred in blockbuster films like Murder on the Orient Express, and had numerous roles on television shows like Gotham and Grey's Anatomy.
What does this mean for us here in the Bryan/College Station area? Nika Hancock, the Director of Communications & Marketing for the Brazos Valley Symphony Society says, "It's exciting to have Leslie Odom Jr. with us for the season finale as we've been working hard and building up to this moment all year. It will be the pinnacle of our 'New Heights' season and one of the reasons we chose to call our season by that name in the first place. This artist will bring us to new heights in many ways, challenging our musicians musically, stretching the creativity of our organization, and elevating the level of our orchestra and the arts in our community."
The Brazos Valley Symphony Orchestra has been a mainstay in the Bryan/College Station area since as far back as 1981. It started out then as a small, volunteer organization committed to high musical standards but has grown in size. Since then, the BVSO has become a per service orchestra and is now managed by a board of directors.
The performance begins at 5:00 p.m. in Rudder Auditorium on Texas A&M's campus, and the tickets, which can be purchased through the Brazos Valley Symphony Orchestra's website, are going fast! Be sure to get them soon because, as Hancock says, "having Mr. Odom here in BCS will be a special, once-in-a-lifetime experience for everyone who seizes the opportunity to attend this performance. It's rare to have an artist of this caliber come to our community, and I'm sure we will all be starstruck. In fact, just after he performs with us, he is off to The Kennedy Center for another concert and is also right in the middle of filming a new television series!"
We're certainly excited, and we hope to see you there!
For more info on BVSO and to purchase tickets, go to http://bvso.org/events/