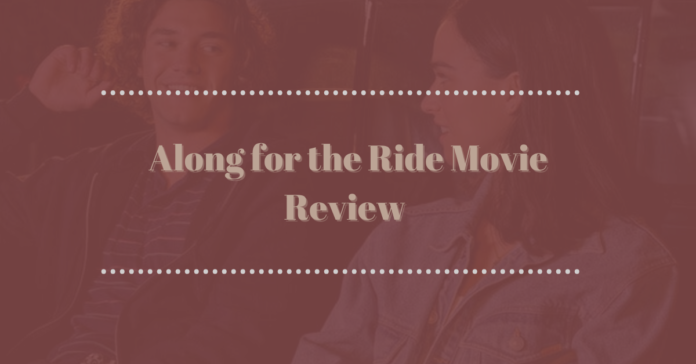 "Along for the Ride," is a teen drama based on the novel by Sarah Dessen, that follows Auden West (played by Emma Pasarow), a recent high school graduate whose nose has always been too stuck in the books to live as carefree as her classmates. In order to get a change of scenery and away from high expectations, Auden decides to spend the summer with her dad and stepmom in a small beach town called Colby. There, Auden meets fellow insomniac Eli, who challenges her to complete a quest: do everything she dreamed of as a kid and live her summer to the fullest.
This movie is a Netflix original and is rated TV-14 for some mild language. If you love adventure with a touch of drama and romance, this movie is for you! The little details present in its production are what make "Along for the Ride," a solid five out of five stars. Opening credits and music composed by indie-pop band Beach House gave the movie a nostalgic '90s vibe that is comparable to "To All the Boys I've Loved Before." It's no surprise considering that both of these movies share the scriptwriter, Sofia Alvarez.
"Along for the Ride" includes subject matters of family drama within the context of a messy divorce between Auden's parents, loss, and grief. If these subjects are sensitive in your life, consider carefully whether or not you can watch it.
A highlight of the movie is the friendship development between Auden, Maggie, Esther and Leah (the three girls that work at Auden's step mom's boutique "Clementine's"). It is a realistic telling of "first impressions aren't everything," as they experienced a rocky beginning, but soon uncovered the heart behind who each other really was. It was a very sweet addition to the movie and kept the romance subplot from overwhelming the coming-of-age story that it was meant to be.
Overall, "Along for the Ride" is the perfect movie to get you in a summer state of mind and inspire you to live this season to the fullest.