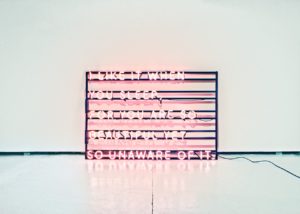 The 1975 – "I like it when you sleep, for you are so beautiful yet so unaware of it" – February 26
Breakout band The 1975 are back with the release of their second album "I like it when you sleep, for you are so beautiful yet so unaware of it" (yes that is really the title). The album kicks off with a track called "The 1975," which serves as a great introduction to the album and sets up the 17-track album well. Rolling along, the band follows "The 1975" with the funky "Love Me," bringing a great infusion of funk and rock. The band harnesses their uniqueness in this album, shown in "UGH," "If I believe You," "Lostmyhead," and "This Must Be My Dream." The 1975's unique style is what has launched their career with their smooth blending of styles hooking listeners. On top of their great music, the songwriting is top-notch. Though out the album, The 1975 really showcases their talents, and these guys have big things waiting for them.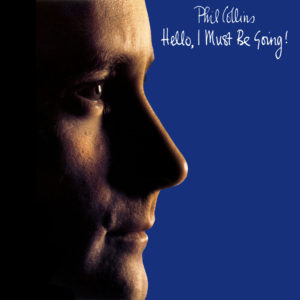 Phil Collins – "Hello, I Must Be Going" – February 26
The legendary Phil Collins is continuing to re-release of some of his greatest work with re-release of "Hello, I Must Be Going." The album includes tracks that have been remastered, live versions, and a combination of the two. Collins has nailed it again, bringing his classic music back to the top. For those who are long-time fans, this is a special treat. For those who may be new fans, this is a great introduction to one of the greats. Remastering has been a semi-controversial subject for the greats: some are for it, some are against, and some do it and realize it has not been remastered properly. Collins, on the other hand, has perfected the remastering process. He brings great modern vibes to his classic tracks in a subtle way that elevates the tracks. For anyone who likes Phil Collins, this is worth a listen.
Chuck Wicks – "Turning Point" February 26
Country artist Chuck Wicks is back with "Turning Point." Wicks has faded from the fore-front of Nashville country as an artist, but his tenacity and determination have kept him around the Music City enough to keep him relevant. His new album serves as a great turning point (all pun intended) for Wicks. The 11-track album is a well-written, well-produced, and well thought-out album. It kicks off with the up-beat "She's Gone," a great modern, Top 40 country track. Next is "Fix Me," lyrically and stylistically, which is arguably the best track on the album. Wicks does a great job with this track with his vocals on point. Hopefully, for Wicks, this album will launch him back into the country spotlight.
Macklemore and Ryan Lewis – "This Unruly Mess I've Made" Feb 26
Macklemore and Ryan Lewis are back with "This Unruly Mess I've Made." This is their follow up to their platinum-selling, Grammy-winning, mega-hit record "The Heist." This 13-track album features a wide variety of superstar collaborations, styles, songwriting, and beats. They enlist Ed Sheeran on "Growing Up," Idris Elba & Anderson .Paak on "Dance Off," and many more artists. "The Unruly Mess I've Made" shows a great progression in Macklemore's and Ryan Lewis' music. The entire album is full of great tracks that will have fans of Macklemore and Ryan Lewis begging for more and they have once again proved their dominance in this industry.