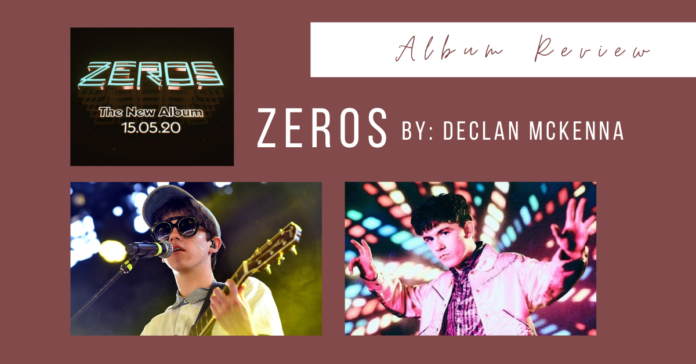 "Zeros," the latest album from British singer Declan McKenna, packs an alternative yet classic punch that seriously showcases the 21-year-old's talent. With this album, McKenna sets out to prove to the world that he is here to stay in the music industry.
"Zeros" is his second studio album, and it generally carries an alternative sound. For this set of tracks, the lyrics focus mostly on McKenna himself and his personal life, but he's not afraid to also write about political happenings and social issues — in fact, those types of songs are how he rose to prominence. In 2014, he self-released his first single, "Brazil," whose lyrics criticized the 2014 FIFA World Cup in Brazil. From that success, McKenna was launched into his first studio album, "What Do You Think About The Car?" in 2017.
Striking his signature sound somewhere between the decades, McKenna's work on "Zeros" invokes a sense of modernism and nostalgia at the same time. His voice is almost Beatles-reminiscent, as is his laid-back style of music. Most of the songs on this album sound pretty similar, but it's not a huge drawback — his usual low-key, upbeat vibe serves his voice pretty well.
McKenna writes his own songs, so his talent beyond just crooning is evident from even the first few notes of this album. "Zeros" is a fun, cozy album to add to a fall playlist, and Declan McKenna is definitely one to watch moving forward.