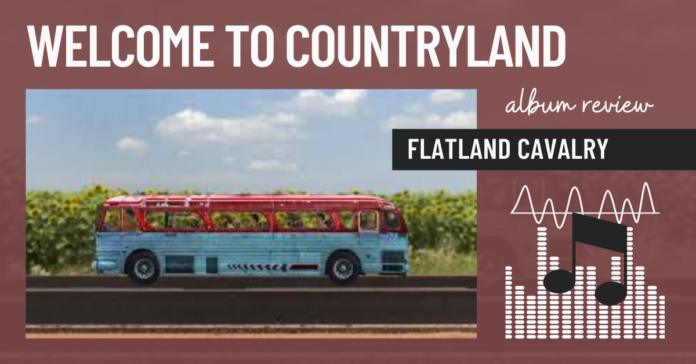 Blazing a path from the "Hub City" of Lubbock to marquee signs across the nation as one of country's biggest names, Northgate favorite Flatland Cavalry returns with their third full-length album "Welcome to Countryland." A 14 track album recorded in Nashville and inspired by the group's traditional Texas roots, "Welcome to Countryland" gives fans the album they've been waiting for all summer.
With a "B.B.A. from TTU" in accounting, Cleto Cordero is far from your everyday bandleader. Before becoming the face of a Texas 6-piece, he was lined up for a career as an accountant, but decided to pursue a passion for country music instead. With new songs on the album like "A Cowboy Knows How" and "Tilt Your Chair Back," the group gives you a taste of what you can expect to hear on their latest tour across the country, which includes a stop in College Station this September. Cordero's wife, fellow singer Kaitlin Butts, also appears throughout the album, lending her beautiful voice on songs like "Gettin' By" and "Life Without You."
"Welcome to Countryland" definitely lives up to the group's brand of consistency and blended sound that first propelled them to fame. But even though the album has everything you might look for in a country album, you can't help but feel that some songs miss that growling sound the band started exploring in their last album, "Homeland Insecurities." Some moments would greatly benefit from the more rugged sound the group previously established, but nonetheless, Cordero's heartfelt and honest melodies still manage to tug your heartstrings. Otherwise, Flatland Cavalry has undoubtedly taken a step in the right direction, and you have to applaud the group's efforts in trying to focus on a more traditional sound this time around that will probably end up securing the group's place as a major act.
Whether you're rocking the night away on your front porch with topped off coolers and good friends or eyeing that red-headed stranger across the dance floor waiting for the right tune, there's a pretty strong chance that a song from "Welcome to Countryland" will become your anthem for a good time.