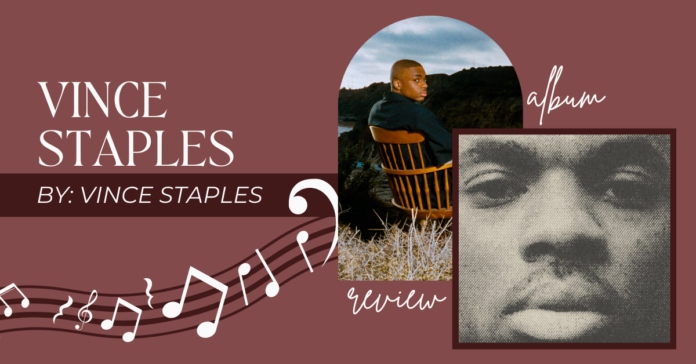 In the 1990s, America's west coast rap scene exploded in popularity with the ascent of stars like Dr. Dre, Snoop Dogg, and Tupac Shakur. The popularity of these acts was so great that it almost makes west coast rap seem like a bygone genre of a forgotten era, but in reality, it's been kept alive over the last few decades by artists like Long Beach native Vince Staples. Since the release of his breakthrough album, "Hell Can Wait," in 2014, Vince Staples has earned a reputation as one of the best lyricists in the hip hop community.
In his new album, the self-titled "Vince Staples," Staples gives a look into his upbringing in Southern California. On "ARE YOU WITH THAT?" lines talk about his younger days when he idolized a gangster lifestyle and the consequences his friends who lived that life faced. The rest of the album continues to develop on this theme of revealing elements of his personal life to listeners.
From a musical standpoint, the album mixes pretty simple beats with very haunting instrumentals which gives Staples' vocals and storytelling a chance to take center stage. The only real drawback of the album is the length. Despite being composed of ten tracks, the album comes in at just over 22 minutes in run time. Because of this, it feels much more like an appetizer than a full meal.
Despite its length, "Vince Staples" is still one of the better rap albums of the year. It's clear that Staples still has lots of great music in him, and fans should be excited for whatever project he focuses his creativity on next.