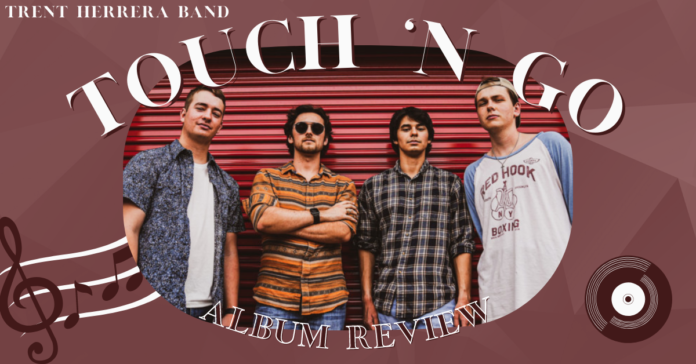 From Robert Earl Keen to Lyle Lovett and Granger Smith, Texas A&M has a long history of successful country music artists. This trend looks to continue with the emergence of the College Station-based Trent Herrera Band and their debut album, "Touch 'n Go."
The group plays a very rock influenced style of country music on the album. The lead track, "Take Me to Texas," tells the familiar country story of love gone wrong and features an extremely catchy chorus and guitar. "Heart of Austin," which was originally released as a single in 2020, is a much slower song, but still hits all of the marks you'd want out of a modern country song. The guitar riffs in "Girl Next Door" draw similarities to Warren Zevon's "Werewolves of London" and Lynyrd Skynyrd's "Sweet Home Alabama," but with the band's own country twist. Similarly, "Revenant," the final song on the album, sounds a little like Radiohead's "Karma Police," but again with the band's own spin on it. For a debut project, this album is very well done, and has a polish that you might not expect from a college band. Even in the tracks where the group's influences are more noticeable, there is no drop in quality or originality. The album is a very fun and enjoyable listening experience, and when it ends the first thing you want to do is listen to it again.
The biggest drawback to the album is its length. Consisting of just four tracks and coming in at just under 15 minutes, the project leaves the audience wanting more. Though the four songs that we do get are enjoyable and show off the group's strengths, listeners may be disappointed to find out that the group only has one other song currently released on streaming platforms. Of course, as far as issues for an up and coming band go, making us eager for more is the best issue to have.
"Touch 'n Go" offers a nice introduction to the band for new listeners and presents an exciting look at what's to come from the group!
Sources: Trent Herrera Band – Home