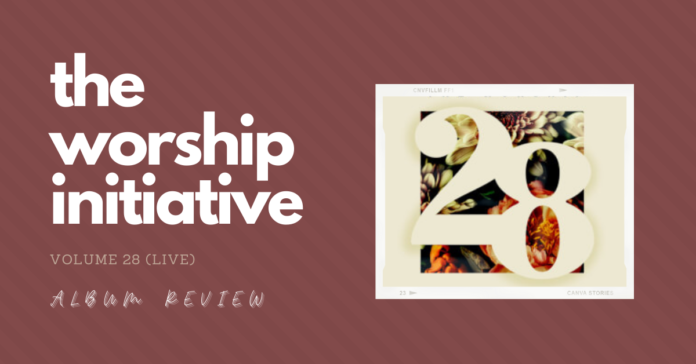 The Bible, the local church, and car music jam sessions are three things The Worship Initiative loves, and it's evident in their 28th volume. In this live album, you'll recognize an element of spontaneity much like a church or Breakaway worship service.
One of the most popular Christian worship producers is not just one artist or band, but a collective of worship leaders and songwriters. This group, named The Worship Initiative, is based in Dallas and includes Shane and Shane as resident artists. With passions for singing lyrics that line up with scripture and for equipping worship leaders, the Worship Initiative is known for their unique blend of different voices on each album, and for singing both modern and classic music.
Their newest album offers Christian audiences modern covers, three featured artists, and even sings scripture. In "Psalm 90 (Satisfy Us With Your Love)," Davy Flowers covers one of Shane and Shane's several songs singing Psalms. With different combinations of artists including Flowers, Aaron Williams and John Marc Kohl, the album has a diverse sound that will keep you glued to your headphones.
In the sister album, "Devotionals, Vol. 28," each song has a personal devotional to listen to, podcast-style, as you get ready in the morning, drive to work, or go to sleep. This offers you a deeper understanding of the songs you sing along to, what scripture goes with the song, and how to apply the message personally to your life.
You can check out The Worship Initiative, Vol. 28 (Live) on Spotify, Apple Music or buy on iTunes, and be ready to add some new songs to your favorite worship music playlist.