Windows rolled down on a late night drive through a lit up city with close friends is the vision for this summer. Having a chill playlist to jam out to is a necessity for those long car rides, and The Strokes latest album, "The New Abnormal," is a perfect addition. With tracks ranging from upbeat, catchy "The Adults Are Talking" to the angst-filled, slow-paced "Not The Same Anymore," the album creates a signature sound with a blend of smooth classic guitar and the age-old garageband sound that makes The Strokes special.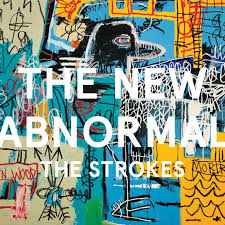 "The New Abnormal" is the first album The Strokes has put out since their album "Comeback Machine in 2013." With a title like "The New Abnormal," it would appear the band was trying to address current events, but the album was originally named in 2018 when California was hit with the wildfire that nearly burned all of Malibu. It's eerily perfect timing, and one review on "The New Yorker" about the new release mentions that "The Strokes' music makes everything feel less high-stakes. This might be why it sounds so good in an emergency."
The refreshing sound of "Bad Decisions" or "Selfless" is enough to get anyone to take a step back from the chaos and enjoy the moment they're standing in. If you are new to the indie rock scene, there might be some elements of the nine track album you'll find surprising. For example, the blend of a synth and a palm-muted guitar in "At The Door" creates an atmospheric, other-worldly sound that might take some getting used to. To ease into The Strokes signature sound, "Bad Decisions" or "The Adults Are Talking" are great tracks to start with!
The New Abnormal can be found on Apple Music, Spotify, or YouTube. To learn more about The Strokes, check out their website at https://bit.ly/3eLtZag.
SOURCES: NY post article: https://bit.ly/2ZiJFLy The New Yorker article: https://bit.ly/2Bhf8WF