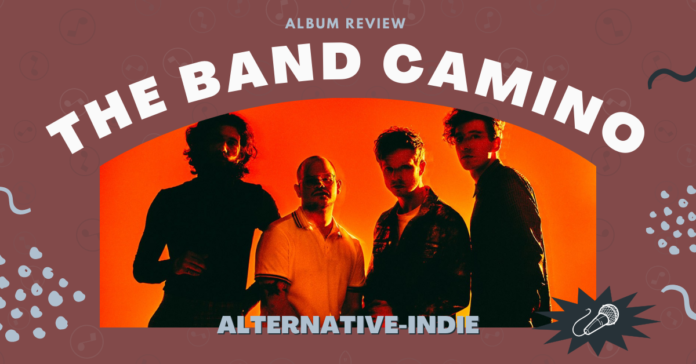 The Band CAMINO does it again with a self-titled album that can put you in your feels and at the same time make you want to dance around in your room.
Only being established for six years, the Memphis-bred band has gained major success and popularity early in their career. Offering a unique sound, relatable and raw lyrics, upbeat tempos and heartfelt melodies, the band has made a name for themselves all over the country with a style that remains fluid but falls within the indie, alternative, rock, and electropop musical realms. Currently, you can catch the band on tour, opening for Dan + Shay.
Released in early September, "The Band CAMINO" includes 14 tracks that stay true to the alternative-indie vibe. The songs offer an internal dialogue of what it's like being a young adult when it comes to realities of the world, coming of age and of course, heartbreak. The songs, "Know it All," "1 Last Cigarette" and "Underneath My Skin," will have you reaching for the volume dial to turn up the music and sing along with friends in the car. On the other hand, the lyrics in "Sorry Mom" and "Help Me Get Over You" will tug on your heart strings and have you thinking about the people you care about.
Overall, The Band CAMINO's new album hits all the marks when it comes to a well-rounded album. It's a must have on your newest Spotify playlist!