If you're looking for some new tunes to jam out, The 1975 released their newest fourth studio album, "Notes on a Conditional Form" on May 22. The album hit the UK charts within its first week of release, making it the band's fourth consecutive No.1 album. This was the first album The 1975 has released since "A Brief Inquiry of Online Relationships," which also topped the U.K. album chart and was named album of the year at the Grammy-equivalent Brit Awards back in 2018.
One word that comes to mind when listening to this album is versatility. The album is the perfect mix between pop, rock and dance elements. Many writers have labeled the album's sound as a mix of pop rock, folk music, industrial rock and UK garage. The 22-track album includes many musical elements that make listeners want to sing along. For once, it doesn't matter if "rock" music isn't your thing, listeners are guaranteed to find at least one track to vibe with.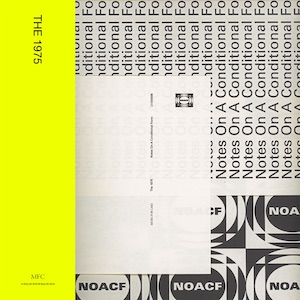 One downside to the album is the lengthy track list, but that can also be a plus, depending on the listener. If you don't usually prefer listening to an entire album in one sitting, then play "The Birthday Party" and "Tonight (I Wish I Was Your Boy)" first. According to Spotify, "Tonight (I Wish I was Your Boy)" is the number one track on the album with a stream of nearly 6 million listeners.
The album also includes features with artists like FKA Twigs, Phoebe Bridgers and Greta Thunberg, who delivers a spoken word piece on the album's intro track. Also, a random fun fact about 1975 is that they begin every single one of their albums with an intro song named after the band.
You can now stream "Notes on a Conditional Form" on Apple music or Spotify!
Sources:
https://en.wikipedia.org/wiki/Notes_on_a_Conditional_Form https://www.nme.com/blogs/nme-blogs/new-1975-album-music-for-cars-release-date-tour-dates-2151640 https://spotifycharts.com/regional