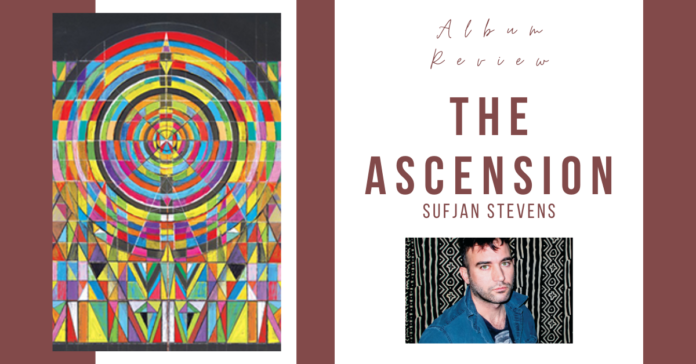 During the 2000's, an unassuming musical prodigy named Sufjan Stevens became one of the cornerstones of the indie music scene. He was known for writing and recording most of his albums by himself, using every instrument under the sun to create deep, complex compositions wrapped up in the package of a quirky folk song. All of his albums were enormously long and ambitious and packed with lyrics that were oftentimes profound character studies rather than simple pop songs. However, after 2015's "Carrie and Lowell," Stevens has remained mostly silent.
Until now. Steven's first album in half a decade abandons the acoustic guitars, banjos, and accordions he is famous for and replaces them with drum machines and synthesizers. His songs which were once so lavishly instrumental are now pared down and simple, and his lyrics, once so intricate, are now repetitive and catchy. One way that "The Ascension" perfectly reflects Steven's earlier work is in the album's length; it takes well over an hour to listen to the whole thing start to finish.
In that way "The Ascension" is classic Sufjan Stevens: it requires a lot from its listener, but it rewards those who stick with it.