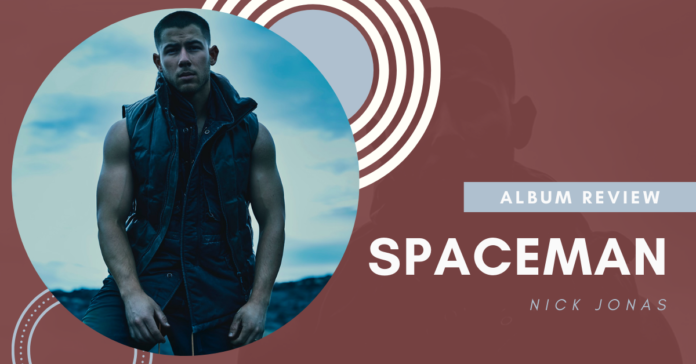 Nick Jonas released his fourth studio album,"Spaceman," on March 12, 2021, with music primarily inspired by his wife, Priyanka Chopra-Jonas, and the pandemic—a wild year of social distancing and loneliness.
Falling into the alternative category and creating a chill vibe, his tracks have a futuristic beat, specifically in "Spaceman." All the songs include an incredible vocal range, but each song's rhythms are a little different while still expressing a mood boosting feeling.
"Don't Give Up On Us" is an upbeat love song to listen to with your significant other. Hearing Nick sing sweet love songs about his wife is so heartwarming, and of course, his fans love listening to him sing about love.
"This Is Heaven" has an immaculate sound, not only in Nick's high vocals but the instrumentals. This track is definitely one that would get stuck in your head since it's super catchy and lifts your energy.
All the tracks except one were co-written by Nick, Greg Kurstin and Maureen "Mozella" McDonald. For "Deeper Love," a song filled with passion, intimacy, and incredible falsettos, Nick had the help of Mick Jones. When listening to the album, you cannot skip this one; it's a sure work of art! In almost every track, Nick most definitely expresses his romantic side and his affection towards his wife who also sings background vocals. If you're one for love songs, this album is a must-listen for you!
"Spaceman" is a great album to play in the car with any age; none of the tracks have explicit content. Try putting Nick's album on shuffle while studying or doing homework if you like listening to music while working!