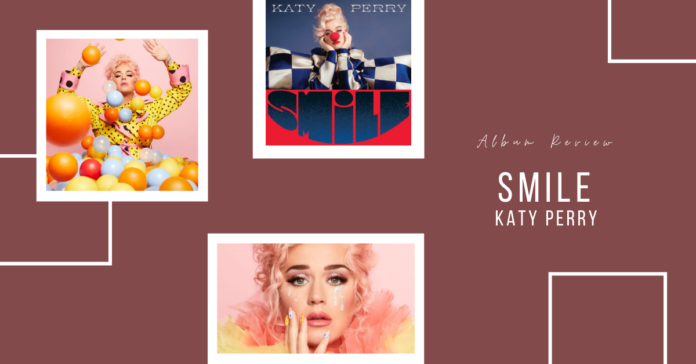 Pop princess Katy Perry has been in the game for quite a while, but that hasn't slowed her down. She just released her sixth studio album, "Smile," on August 28, and it's already proven itself to be a very defining album. "Smile" is hopeful, it's upbeat, and it's fun, and it is also the natural progression of a star who has mellowed out as she's grown up.
The album features a few different singles, notably the big hit "Never Really Over." Most of the rest of the tracks carry a similar pop tone, but none really hit the same level of bubblegum as that one. It actually feels a little out of place, as the rest of the album is a bit more reserved than Perry's usual sound. Is it still pop? Yep. Is it still appropriate for a party playlist? Absolutely. But gone are the over-the-top songs that lent themselves to similarly over-the-top performances.
Perry has, simply stated, matured in this album. Her lyrical content caters much less to a stereotypical Top 40 radio station teenage fanbase, and much more to a fanbase that has grown up, seen the worst the world has to offer and is now coping with the aftermath. She received some criticism for this album, deemed too much like a self-help book, but in reality, the album balances a light tone with meaningful lyrics in a way that makes the message universally understandable. "Smile" is a great stepping stone into what will hopefully be the next act of Katy Perry's legendary career.
SOURCE: https://en.wikipedia.org/wiki/Smile_%28Katy_Perry_album%29