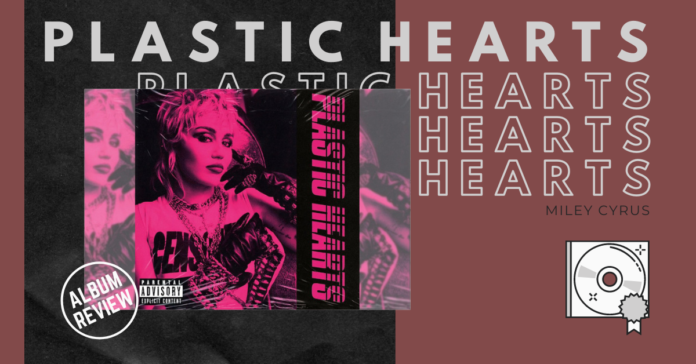 Nearly 10 years after she rose to stardom, Miley Cryus has found a new voice for herself. After starting out with pop songs, dabbling in rap, and singing country folk songs that tie back to her southern roots, there's something about her latest studio album, "Plastic Hearts," that just feels right.
Featuring 15 punk-rock songs infused with classic sounds from the '80s, Cyrus's Cyrus's successful melding of old plus new reminds us of an age when vocalists such as Pat Benatar and The Pointer Sisters ruled the world stage. Now, nearly 40 years later, Cyrus is diving head first into the rock and roll scene, leaving fans captivated by her new sound and the raw emotion she displays in her songs.
For example, her personal struggles and feelings about her very public divorce from actor Liam Hemsworth are evident in some of her songs, especially in "Angels Like You." The soothing sounds of a sweet soundtrack are contrasted by the awfully honest truth that sometimes you can't be what the other person needs, no matter how hard you try.
The upbeat soundtrack "Midnight Sky" will make you want to crank up the radio and sing along, the catchy lyrics reminding you that relationships can be fun, but being independent can be rewarding, too.
While a lot of music tends to sound the same nowadays, Cyrus's new album brings a fresh twist to the music scene. After listening to a few songs, you'll see why fans are praising her new vibe and are begging for more.