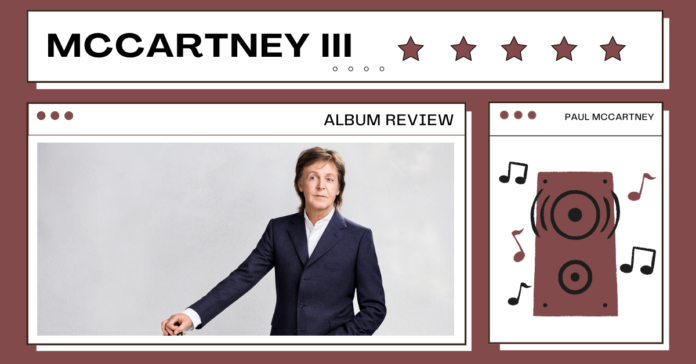 His 18th solo album since he left the Beatles for good in 1970, Paul McCartney's "McCartney III" feels as much an album of the moment as it does that of an icon of the 1960's. This album was recorded during the Covid-19 lockdown entirely by McCartney, who expertly plays all of the instruments in "McCartney III" by himself.
This homegrown production comes through in the songwriting, which is pure McCartney. There are nearly ten minute long epics full of ethereal soundscapes ("Deep Down Feeling") next to acoustic ditties ("The Kiss of Venus"), a fluid and dynamic collection of songs that, while it doesn't sound much like his work with the Beatles, carries on the same sense of foot tapping fun and sonic experimentation.
In all, "McCartney III," released late last month, is a great way to wrap up what has been a rough year for many.