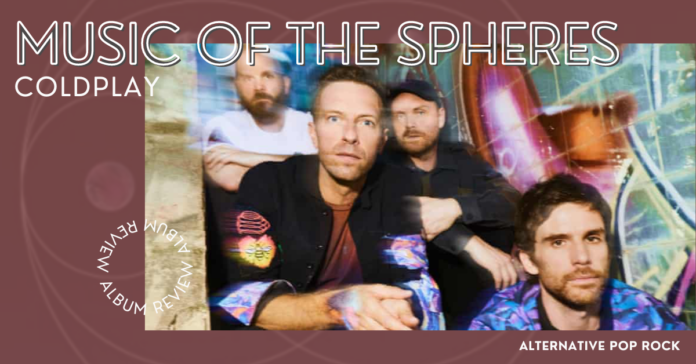 Coldplay's new album has a little bit of everything. There's something to sing along to, something to study to, and something to make you think. Its out-of-this-universe sound will perk your ears up to each unique song in "Music of the Spheres."
While keeping a consistent electrifying sound, the songs turn the tone on a dime. "Let Somebody Go" starts with coffeehouse vibes with similar undertones to lo-fi, and toward the end it picks up energy with a heavier electric guitar and drum sound. The song titled as a heart emoji features We Are KING and Jacob Collier, so its strength is in beautiful a capella harmonies, and its lyrics reflect on the fragility of the human heart.
While the songs are very catchy, they tend to be repetitive. The lyrics in "Higher Power" repeat "you've got" 20 times in three and a half minutes. "Biutyful" repeats "love me" 34 times in about three minutes. The album features four artists, also including Selena Gomez and BTS. The song titled as a sparkle emoji is just 52 seconds of instrumentals, showing that the album is more than everyday pop music.
When you listen to this album, listen to each song to find your favorites. Exploring the album is a perfect activity for car rides, study breaks and background music for getting things done. You just might find yourself dancing along to your new favorite song.