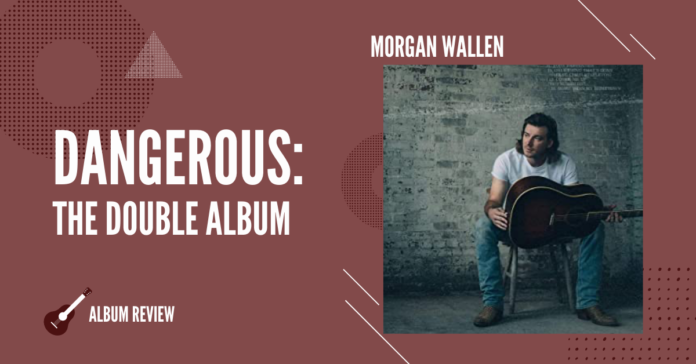 Morgan Wallen is breaking hearts and the country music charts! After releasing his second studio album, "Dangerous: The Double Album," on Jan. 8, 2021, the 27-year-old heartthrob from east Tennessee netted over 100 million streams in the first three days of the release. With a whopping 30 songs on the record to choose from, his sophomore album and many of the songs on it are quickly rising to the top of the charts!
Wallen first showed us glimpses of his talent on season six of "The Voice," making it all the way to the playoffs before getting eliminated from the show. Not letting that loss stop him, Wallen used it as fuel to encourage working harder and chasing his dreams. That hard work has definitely paid off! "Dangerous: The Double Album" is record breaking, and it's not just because we love Wallen's voice. The raw emotion inspired by the spot-on lyrics holds us captive so that we keep coming back for more.
For example, "Sand in My Boots" isn't just a sad love song about missed opportunities and what's left afterwards. It catapults you straight into the memories of your own lost loves, complete with the ache. The upbeat sounding "Dangerous" makes you want to crank the sound and sing along, but the lyrics paint a perfect picture of what being dumped feels like, slamming into you so fast it steals your breath.
Even hearing as few as three "Dangerous: The Double Album" songs is enough to understand why Wallen's newest album is topping everything. It's just a matter of time before it's hailed as a classic.
Source:
https://www.rollingstone.com/music/music-news/morgan-wallen-dangerous-streaming-records-1113114/