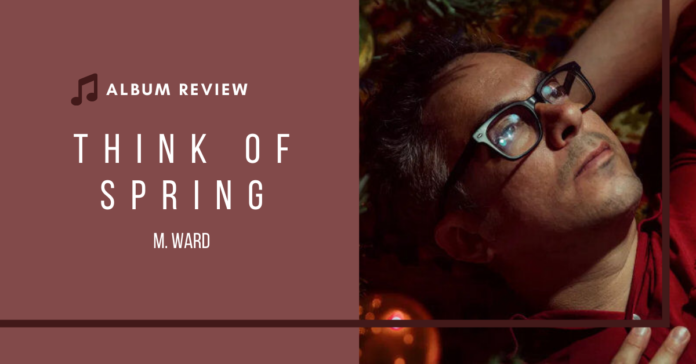 A loose, freeform cover of Billie Holiday's final album, "Lady in Satin," M. Ward's "Think of Spring" is the indie folk singer's earnestly respectful tribute to the late jazz singer. However, as mentioned, it is only a cover album if you're already aware of the source material. If you went into the album blind, "Think of Spring" would just sound like another M. Ward album due to Ward performing Holiday's songs with his signature hushed tones and open-tuned acoustic guitar.
If you're used to Holiday's versions of these songs, with her voice raspy by age and abuse and backed by a beautifully conducted symphony, "Think of Spring" will probably take some getting used to. However, while age, gender, and many other factors separate the two performers, Ward takes on these great American classics that are just as world-weary and evocative as Holiday's version.
If you're looking for something a little more melancholy to chase away the relentless cheer of your average American Christmas season, this might be an album worth checking out.