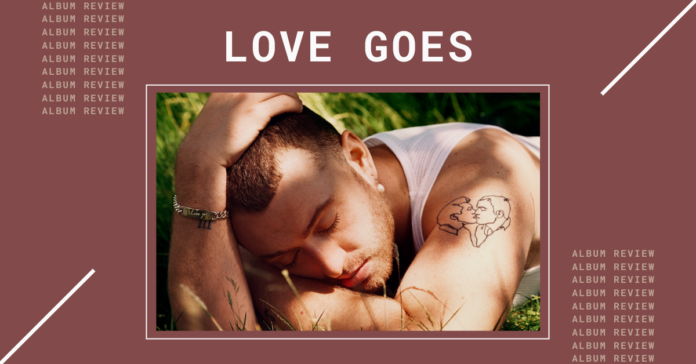 Sam Smith is certainly no stranger to having an influence on the music industry with eighteen hit songs on the Billboard's Hot 100. Their most current album, titled "Love Goes," released Oct. 30 of 2020 will not be shy about winning awards either.
Smith made their debut back in 2012 with their feature on the song "Latch" by Disclosure. They went on to win four Grammy Awards with the album "The Lonely Hour" in 2014.
Smith describes "Love Goes" as their 'official heartbreak album' a theme that is heavily conveyed throughout the album, especially on the song "I'm Ready" and the first verse of "Breaking Hearts." This album has a strong pop element to it while also staying true to the intimate voice and sound Smith uses. Smith is able to demonstrate their heartbreak while trying to engage the audience with a mix between an upbeat sound that is not fully melodic. The album is diverse with many musical elements used, which makes this album full of color.
Each of the album's 17 songs contains Smith's feelings as the songs are a testament to their journey and personal story, especially pertaining to their identity and love life. In 2019, Smith came out as non-binary, which has not been seen heavily in the music industry. This album is a testament to loving yourself and being true to who you are.
A song to put on repeat is "Love Goes" featuring Labrinth. The song contains a beautiful piano intro and Smith's and Labrinth's voices are calming while demonstrating this feeling of heartbreak and being broken.
Smith's sultry sound makes this album easy for anyone to listen to especially while studying or enjoying a relaxing night in. This album is for those who enjoy anything from the upbeat pop sound to the melodic ballad because "Love Goes" has it all. "Love Goes" is available on all streaming platforms.