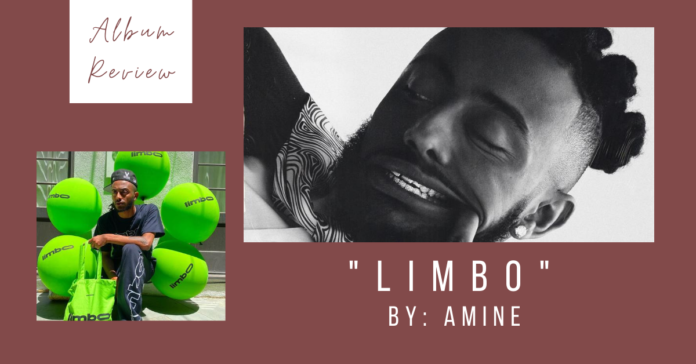 Between "Good For You," "ONE POINT FIVE," and "Limbo," Amine continues to deliver music that is overall well written and produced, but his style may not be for everyone.
"Limbo" is Amine's newest album and for fans of his work is a shining light in the seemingly endless year that is 2020. Similarly, for those looking to explore more nuanced and lyrically driven rap artists, "Limbo" is a good gateway into that world with multiple features and several fun songs where Amine doesn't take himself too seriously.
This album is not all fun and games, however, as Amine hits on multiple heavy themes such as how he deals with fame and suppressing the noise of naysayers, the catalysts that caused Amine and many other young men to mature faster, and the good and bad aspects of romantic relationships. The theme of maturity will probably resonate strongest with listeners, as "Limbo" features a heartfelt interlude discussing the influence of the late Los Angeles Lakers' shooting guard, Kobe Bryant, in which Amine says that Bryant's death put life into perspective and caused him to mature at an accelerated rate. Another important figure tributed in "Limbo" is Amine's mother, who is praised for all the sacrifices that she and many other mothers have made for their children, saying that they deserve the world for making their children smile.
Amine's latest album is not without flaws however, as fans may feel like some of the features detract from the album more than they help it with some flows disturbing the rhythm of a few of the tracks. Some of these additions, such as Young Thug and Charlie Wilson, will probably attract new listeners to Amine's work, but it can be argued that their respective styles clash with the album's tone.
"Limbo" showcases the height of Amine's talent as an artist and will give his fans, old and new, something to both enjoy as well as ponder, and while not everyone will agree on whether every beat or every feature worked for the vibe, this album will certainly solidify Amine as an excellent lyricist with many tricks up his sleeve.