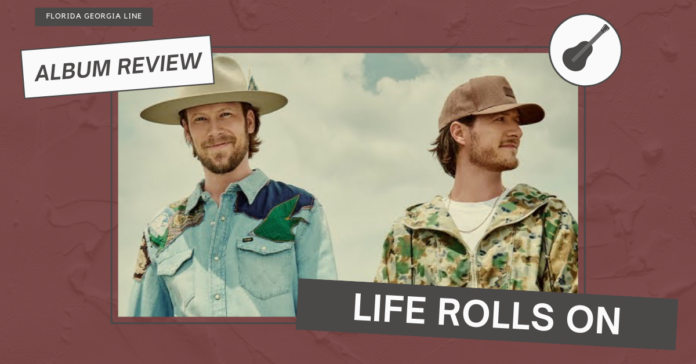 Famous country music duo Florida Georgia Line released their most recent album, "Life Rolls On," in February. COVID-19 has impacted all of us, and Florida Georgia Line does a fantastic job reminding us that we are in this together. "U.S. Stronger" and "Life Rolls On" are must-listens if you want to feel encouraged and know that God has a plan in good and bad times.
The album is the perfect choice while driving, so it's no surprise that if you're listening to the radio, you'll most likely hear the more popular songs such as their singles "I Love My Country" and "Long Live." Six tracks on the album were first released on their EP "6-Pack."
The album is primarily filled with songs about southern life, romantic and family love, and patriotism. Most of these tracks are the type of songs you put on while out at the beach or cruising on the boat. The upbeat jams make for a great party anthem for country lovers.
"Life Rolls On" features a few hip-hop-style country songs, one of which is "Countryside." It has a nice beat and seems like a song to sing with friends or dance to in a parking lot. Depending on your music type, it'll either be a hit or miss.
If you haven't listened to "Life Rolls On" yet, check it out and remember that you will get through whatever is happening in your life. A new motto to live by is life rolls on! Thanks for reminding us FGL!
Source: