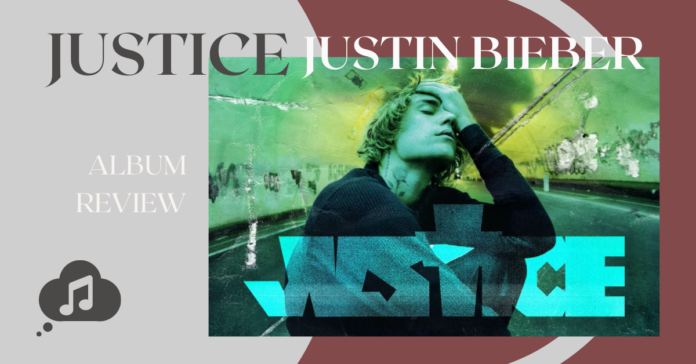 Justin Bieber is back again with his sixth studio album, "Justice," which debuted on March 19, 2021. "Justice" is a 16-track album that also includes a surprise accompaniment of six additional songs tacked on as the deluxe edition of the album, which were released on March 26.
As Justin Bieber seems to age a bit more each year, his music does, too. He's gradually drifted away from typical young teenage heartthrob singalongs to a more mature style of pop. "Justice" features several strong voices accompanying Bieber such as Chance The Rapper, Khalid, and Lil Uzi Vert. Tori Kelly and DaBaby even make appearances on the deluxe version of the album. Collaborating with these stars helps to solidify the album's place on the pop charts and reminds everyone Bieber's not just singing about finding his first love at sixteen anymore.
The mark of a well-rounded album is one that encompasses songs for just about every musical mood: fun dance party, windows down in the car, sweet love songs, and a moody ballad or two. Well, "Justice" certainly does the job. The dramatic piano in "2 Much," playful singsong tune of "Anyone," and the instrumentals that can't help but make you want to dance in "Peaches" (feat. Daniel Caesar & Giveon) are just three songs of many that deliver very different sounds but still complement each other and the rest of the album well.
"Justice" takes you through several of Bieber's life stages, navigating fame and fortune, identity, and love. "Lonely" discusses the pressure Bieber felt during the early years of his career, while tracks like "Holy" and "Loved by You" hint at Bieber's Christian faith and loving his wife Hailey Rhode Bieber. "Justice" also tells the stories of—well, you guessed it—actual justice, by incorporating fragments of speeches from Martin Luther King Jr. to create awareness and stir up conversation about social justice issues relevant to 2021.
Overall, this is still a classic Bieber album, but it effectively tells the stories of Bieber's life and the world around us, one song at a time. An album well done.