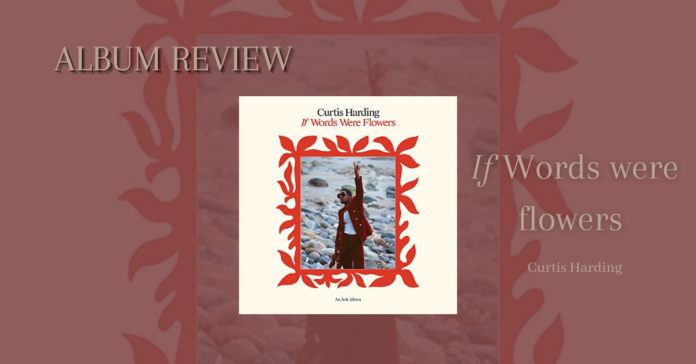 If the words in Curtis Harding's newest album were flowers, they would be something sweet and elegant, but not something as overdone as a rose. It creates a bouquet of an album called "If Words Were Flowers," which represents some of the best of modern soul music.
The album balances the fine line between old and new without straying into what is out of style or mainstream. The lyrics stay on themes of love and spirituality without being sappy. The choir and band are tasteful and intriguing, carrying grand melodies while being able to instantly transition to R&B rap. With elements similar to Kanye West's album "Jesus is King," the album's different sounds interact more within each song for a riveting listening experience.
On paper, the album is experimental and somewhat niche. It may not be as universally loved and celebrated as The Aggie War Hymn, for example, but those who do like it will love it. You can't sit still with this album playing. Your foot will tap, your head will nod. But it's subtle enough to be background music while you study or talk.
Two songs stand out as the most popular by far with over a million plays already: "Hopeful" and "I Won't Let You Down." These two have a particularly steady beat and catchy melody. But they're very consistent to the rest of the album, which has a heavy incorporation of a choir throughout. This is new compared to Harding's 2017 and 2014 albums, which had mostly solo vocals. This grandiose style is still finding its way in modern music, but Harding's album helps to continuously develop the genre into something people will enjoy.