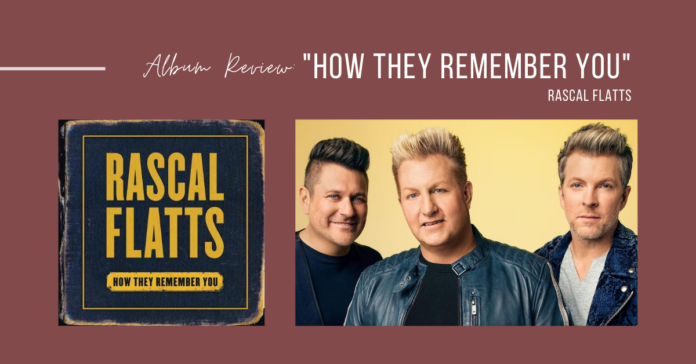 This past weekend Rascal Flatts surprised fans by releasing their EP "How They Remember You," which includes six unreleased tracks as well as their recently-released heartfelt rendition of Kenny Rogers' "Through The Years." The namesake track for the album, "How They Remember You" will remind long-term fans of the band's classic, good-vibe sound while "Quick, Fast, In A Hurry" featuring Rachel Wammack carries a more contemporary sound.
"How They Remember You" was released on July 30, 2020 and is the band's thirteenth studio album. The album came mostly as a surprise because the band previously announced that they would be breaking up within the year after nearly two decades together. Lucky for us, the band came together to release this album to celebrate the past 20 years as a band. In a post on the band's page, member Joe Don Rooney says, "with everything happening in the world, we still wanted to find a way that felt right to mark an amazing two decades together on this journey."
Rascal Flatts has truly been a part of shaping country music since the turn of the century; they have consistently tried different techniques in their music production yet have been able to solidify their unique sound. On this album, Thomas Rhett, Rhett Akins, Josh Osborne, Jesse Frasure, and Ashley Gorley are featured as notable songwriters for the tracks featured. While taking a drive down a backroad with this short but sweet album playing could be the perfect way to start or end the day, it's also great for playing in the background and will please music lovers of all kinds.
"How They Remember You" can be found on all streaming platforms.
Sources: