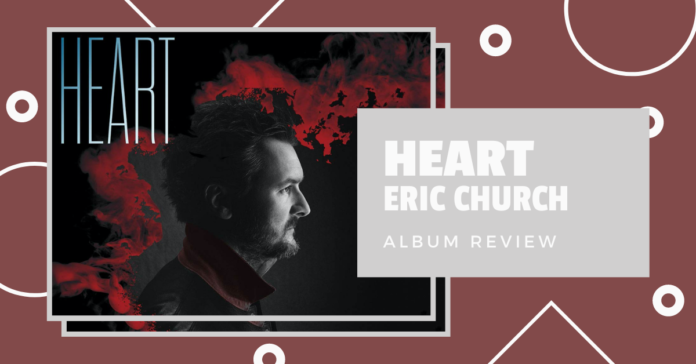 When listening to the radio, it can sometimes be hard to tell one artist apart from another when all the songs seem to have the same sound and beat. But one artist who never sounds like anyone else is country superstar Eric Church. Delivering his unique sound and heartfelt tunes, Church is back with "Heart," his seventh studio album, the first of the triple album release "Heart," out on April 16, "&" on April 20, and "Soul," on April 23.
Kicking off the first nine songs of the 24 total with "Heart on Fire," Church stays true to his country roots, and delivers an upbeat country banger that will have you reminiscing about those hot summer days when an old love turned your world upside down and set your heart ablaze.
In "Never Break Heart," Church slows things down a bit with a real and raw song about the trials and tribulations of life. They might get you down and break your heart, but take those opportunities and learn from them instead of letting the bad things win.
The tongue and cheek song "Bunch of Nothing" paints a picture of the single life to all men locked down in relationships out there. While Church may or may not know a whole lot about love, he does know alot about fishin', drinkin', free Saturday afternoons and the freedom you have when you aren't tied down.
Staying true to the title of the album, Church's latest soundtracks are full of stories about life, love and everything the heart endures as we make our way through this crazy world. And while you might not connect with all the songs, you're sure to relate to at least one of these honest and real tunes that make you feel all kinds of emotions.
Source: https://en.wikipedia.org/wiki/Eric_Church_discography