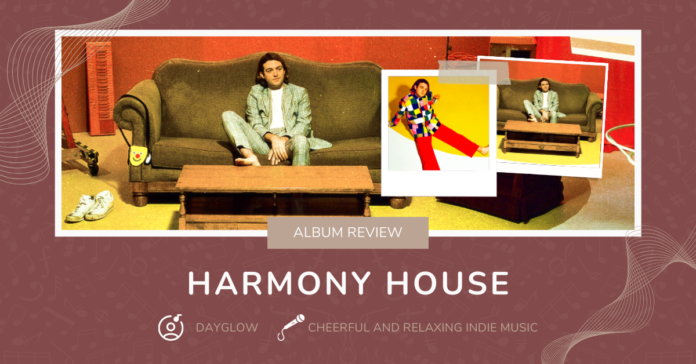 It's been three years since Sloan Struble, better known as Dayglow, came out with his debut album "Fuzzybrain." The 22-year-old Texas native has made a name for himself with his indie-alternative sound and playful music videos. Fans and new listeners who are into cheerful and relaxing indie music will enjoy Dayglow's sophomore album entitled "Harmony House."
With "Harmony House," Dayglow talks about his sudden rise to popularity and the difficulty that comes with it. Songs like "Woah Man" and "December" express how letting go can be necessary in order to grow. In "Balcony," the lyrics highlight how difficult it is to realize that things constantly change. The ideas of growing up and letting go even bookend the album, starting in the outro of the first song, "Something," which states, "It takes time." The last song, "Like Ivy," repeats these lyrics and closes with, "I'm learning to grow," allowing the listener to look at how far they've come on this journey with the artist.
It's clear that Dayglow is musically experimenting on "Harmony House," seeking to create his own unique sound by incorporating woodwind instruments that don't typically appear in indie music, such as a flute spotlight in the outro of "Moving Out" and a saxophone running throughout "December."
Even with the experimentation, though, "Harmony House" is still similar to his previous album while including more mellow tracks. This album may not be for everyone, but with its strong message and upbeat sound, it's best fit for taking a drive or hanging out with friends.