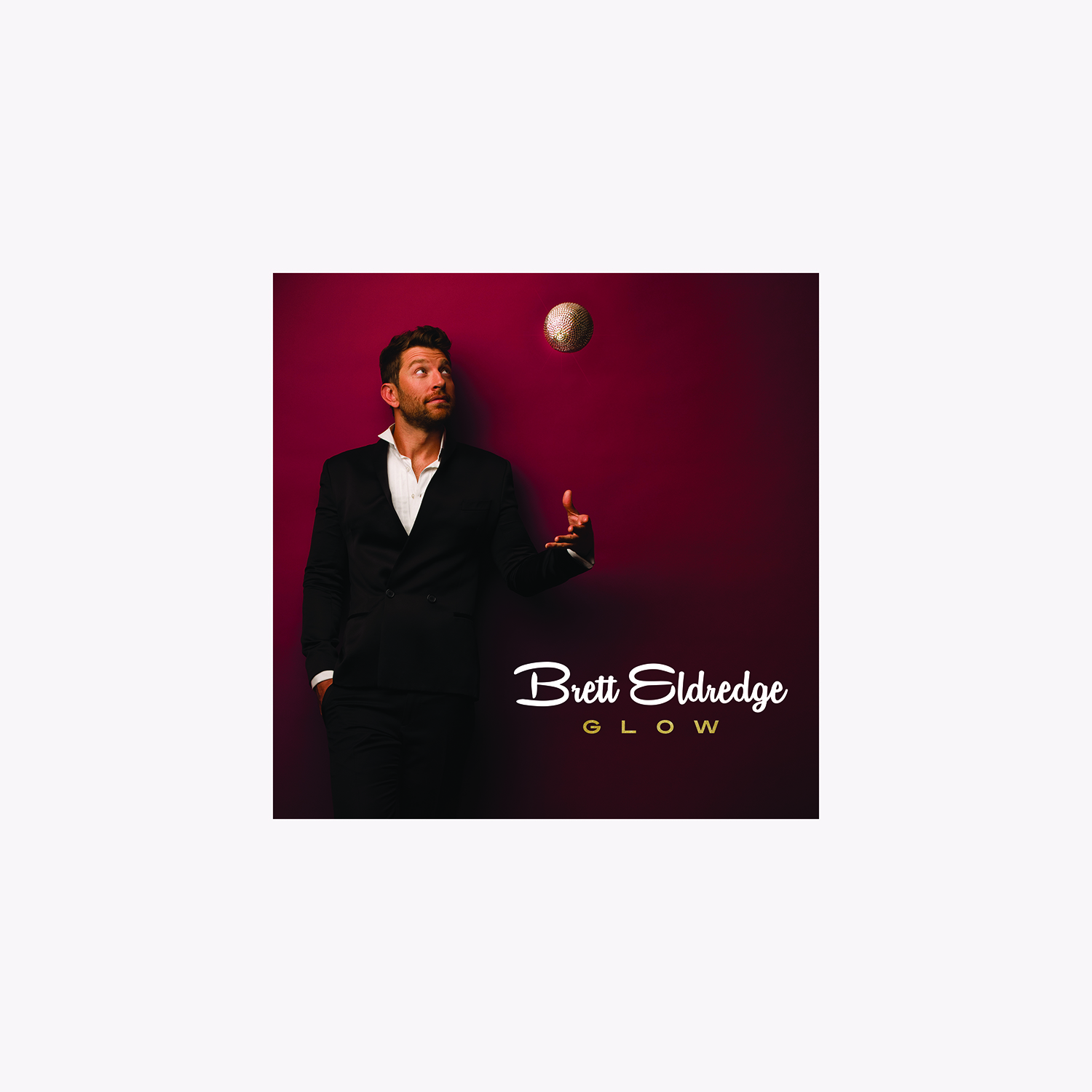 [et_pb_section admin_label="section"][et_pb_row admin_label="row"][et_pb_column type="1_3″][et_pb_video admin_label="Video" src="https://www.youtube.com/watch?v=Rpg7-ab_F7s"] [/et_pb_video][/et_pb_column][et_pb_column type="1_3″][et_pb_text admin_label="Text" background_layout="light" text_orientation="left" use_border_color="off" border_color="#ffffff" border_style="solid" text_font="Times New Roman||||" text_font_size="16″]
Album: Glow
Release Date: November 18, 2016
[/et_pb_text][/et_pb_column][et_pb_column type="1_3″][/et_pb_column][/et_pb_row][et_pb_row admin_label="Row"][et_pb_column type="4_4″][et_pb_text admin_label="Text" background_layout="light" text_orientation="left" use_border_color="off" border_color="#ffffff" border_style="solid" text_font="Times New Roman||||" text_font_size="16″]
If you are tired of listening to the same Mariah Carey Christmas album every year, you are in luck! Country singer Brett Eldredge just released a brand new holiday album, and it does not disappoint. Released earlier this season, the album, "Glow," is the perfect way to get into the holiday spirit.
[/et_pb_text][et_pb_text admin_label="Text" background_layout="light" text_orientation="left" use_border_color="off" border_color="#ffffff" border_style="solid" text_font="Times New Roman||||" text_font_size="16″]
"Glow" has a variety of classic Christmas songs such as "Baby, It's Cold Outside" featuring Meghan Trainor, "I'll Be Home for Christmas," and Brett Eldredge's favorite, "Merry Little Christmas." The album is inspired by orchestral classics such as Bing Crosby, Cole, and many others. Eldredge says that he has "dreamt of the day [he] could record all these classic songs."
The album peaked the US Billboard 200 at #29, but took the #2 spot for both the US Top Country Albums and US Top Holiday Albums. Brett Eldredge's holiday album, "Glow," really captures the magic of the holidays and is an album you will want to listen to for many holiday seasons to come.
[/et_pb_text][/et_pb_column][/et_pb_row][/et_pb_section]