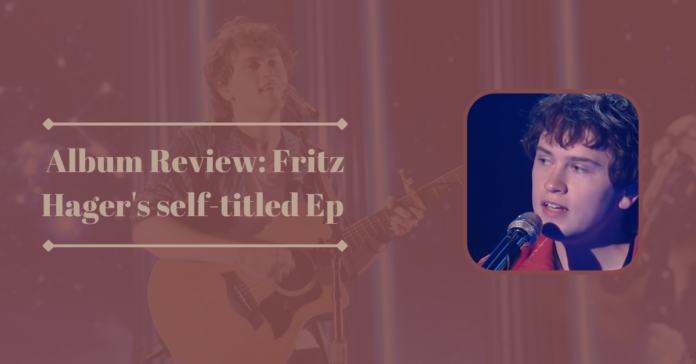 American Idol has discovered the country's newest favorite folk artist in Texas-native Fritz Hager, but listen with care, because his music might melt your heart.
Hager has written music with passion since childhood, and now, his singing has brought him onto national TV and into the hearts of thousands across the country. Once the underdog of this season of American Idol, Hager has blossomed as a true artist and is currently in the top five.
His self-titled EP includes his first five published songs, which he wrote before gaining a following. At the time, he was "writing songs that no one hears," which you'll hear in the lyrics of "All My Friends." Now, Hager has become the most recent artist to rise to fame. To his surprise, his EP reached No. 1 in the iTunes pop charts, and No. 5 overall during his American Idol journey.
While on the show, Hager won over viewers singing covers of songs by Billie Eilish, Harry Styles, and James Bay. But one of his most tear-jerking performances was "Inconsequential Love," an original Hager wrote for his sister. Whether singing songs he wrote for his sister, his late grandmother, or about unrequited affection, his love runs deep, and so do his lyrics. Hager sings with a vulnerability listeners crave.
You can stream Hager's music on your favorite streaming service, as well as watch his American Idol performances on YouTube. If you haven't heard his music yet, get ready to hop on the bandwagon and become one the newest fans of the guy Ryan Seacrest affectionately calls "Heartthrob Hager."