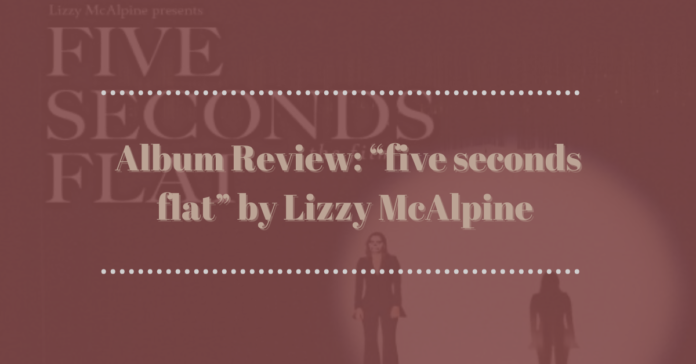 Alternative-indie singer, songwriter Lizzy McAlpine released her second album "five seconds flat" on April 8. This vulnerable, mature and angry album reflects on heartbreak, growth and evolution we go through as humans, McAlpine told Atwood Magazine. "I definitely made the conscious decision to go as far away from Give Me A Minute as possible, especially sound-wise," McAlpine said.
The Dartmouth calls this album a narrative masterpiece, and for good reason. McAlpine's cohesive story of "five seconds flat" is an acquired taste at first listen, especially if you found comfort in the sweet, child-like love story that is her debut album "Give Me a Minute."
The album reaches to complete the evolution of love and heartbreak that McAlpine strived to communicate through both of her albums.
From the beginning track "doomsday" to the finale of the album "orange show speedway," she combines poetically raw lyrics and an edgier sound accompanied by her signature acoustic sound to paint a achingly-beautiful picture of the swelling anger, numbing, sadness and libration of a break-up.
The addition of voice overs, or as McAlpine calls them "voice-over diaries" featured each song furthers the success of the album by bringing it to life. It's a book you can't put down, romance drama film in the evening, a kind of thrill you can't help but love.