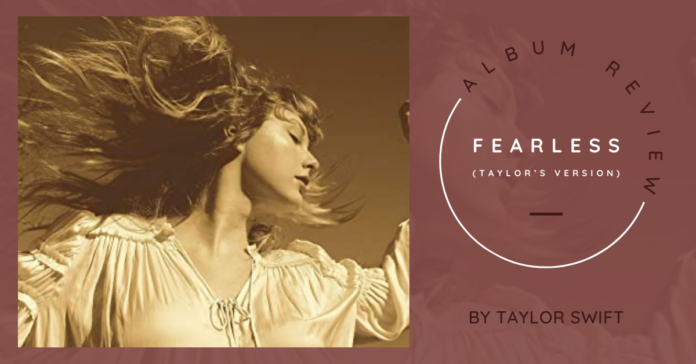 Taylor Swift took the music world by storm last month (she seems to do this about once a year now, huh?) with the release of her latest album, "Fearless (Taylor's Version)." The re-release of her original 2008 album "Fearless" comes as an act to reacquire legal ownership of her music from her former music manager. "Fearless (Taylor's Version)" is expected to be followed by five more "new" versions of her past albums.
After being teased by Swift on social media and through her hidden easter eggs for months, fans were finally enlightened to the release of "Fearless (Taylor's Version)" on April 9. After following her trail of hints, Swifties can continue to look for clues and messages from the artist within the new music and its promotions as she releases it.
Unless you're a long-time Swift fan, when listening to the new version, you might hardly notice a difference. Despite Swift's voice sounding more mature and steady now, most of the differences are nearly indistinguishable. The songs' runtime is either identical or off by a second, and playing the songs old and new side by side might be the only way to catch the subtle changes. You might hear sharper instruments, the introduction of a new strum, or words in the lyrics emphasized slightly differently.
Along with the new versions of the songs on the original album, Swift also tacked on six additional tracks. Though new to fans, these songs come "from the vault," meaning that Swift wrote them during the original "Fearless" era but they never made it onto the original album. Simply releasing six new songs is too plain for Swift, though. We also see features from Maren Morris, Colbie Caillat and Keith Urban on the new releases as well.
Taylor Swift never fails to surprise us and bring something new around every turn in her career, and "Fearless (Taylor's Version)" is no exception. It's a trustworthy complement to the original 2008 album with a 2021 feel.