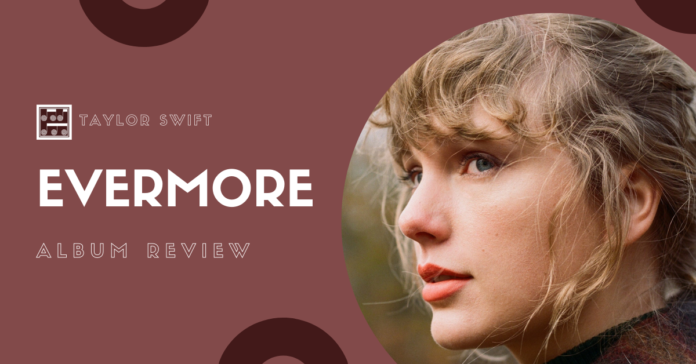 In July 2020, Taylor Swift shocked fans everywhere with the sudden release of her 8th studio album, "folklore." The album was released with almost no fanfare, having been announced the morning before it appeared on streaming platforms. In November 2020, Swift did the same with the "folklore" concert film released on Disney+. Now, just under five months since her last album, she's surprise-released "evermore," her 9th studio album and companion to "folklore" in the same fashion. This latest record builds on the sounds and stories created in "folklore," following the same sound to a place of peace and identity that serve the maturation of Swift's career.
Following in the mellow tone of "folklore," "evermore" features calming tracks and poignant lyrics, continuing to explore the same ideas of love, loss and growth. This album has a little more variety, however, even including a track that harkens back to Swift's country days (the murder mystery fan-favorite featuring HAIM, "no body, no crime"). While most the songs have a very folky vibe, occasional tracks even have some pop hidden underneath them — such as "long story short" or "gold rush."
The album as a whole reflects the period it was created in, which is to say, the chaotic stillness of an extended quarantine. It reads as if Swift has done a lot of reflecting in the quiet, and this album is the result of a return to the emotional vulnerability of songwriting. "folklore" stripped down her sound to the very basics so that "evermore" could begin the process of building it back up in a way that parallels Swift growing up and turning 31.
This album has some pretty universal appeal — for those who listen to music in the background and for those who prefer to examine lyrics; for longtime fans of Swift and for newer listeners; for those who enjoy acoustic folk music and for those who require something a bit more energetic; there's at least a couple tracks on this album to suit most any taste. When taken in full, the tracks can blur together after a while, but that just makes it more fun to re-listen and catch something new every time.